Construction activity north of the border is expected to fall 7% this year, but does the Scottish government have better plans than Westminster for digging itself out of trouble?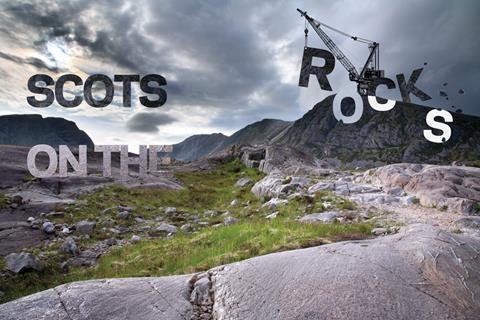 After the announcement late last month that the Scottish economy followed the rest of the UK in slipping into a double-dip recession, there was no doubting which sector was responsible. Construction activity north of the border fell an eye-watering 6.9% in the first three months of 2012, dragging the country's economy to its second consecutive quarter of decline, with a 0.1% decline in output in each period.
Scotland's first minister Alex Salmond grabbed the headlines by immediately calling on the UK government in Westminster to divert £400m of funding to kick-start "shovel-ready" projects to revive the Scottish construction sector.
Away from the media spotlight, the Scottish construction industry has been struggling for some time. The first quarter decline in output for the sector was its sixth successive quarter of contraction.
But these grim figures mask a more complex picture. The infrastructure sector is set to enjoy record levels of investment over the next few years and will grow 20% by 2014, while the Scottish government is pushing forward a raft of innovative finance initiatives through a quango, the Scottish Futures Trust, to kickstart public sector projects (see box, p34). It claims to be taking a radically different line to its English counterparts in trying to address construction output weakness, accusing Westminster of "burying its head in the sand" over the issue.
The question for the Scottish construction industry is whether these initiatives will be enough to reverse its decline. Here, Building examines the opportunities for firms and asks if the government can save the sector.
Where the growth is
If you need proof that it's not all gloom in Scotland, you need only talk to some of the engineering firms working there. WSP and Ramboll's Scottish divisions are both taking on staff because of increasing demand for infrastructure and energy project expertise.
In Ramboll's case this is partly a response to the demands of servicing the country's biggest infrastructure project - the £790m Forth replacement road bridge. But this is just one of several mega-projects planned by Scotland's biggest client, Transport Scotland.
Transport Scotland is planning an unprecedented £4bn four-year programme of investment in roads and railway schemes. These include a contract worth about £300m to improve the M8, M73 and M74 motorways, which is currently out to tender, and the £650m upgrade of the Edinburgh-to-Glasgow rail link, which will come to market from 2013 onwards.
The M8 bundle is one of the first major projects to be financed under the Scottish Future Trust's innovative PFI-style non-profit-distributing model (NPD). The Scottish public sector has a pipeline of £2.5bn of NPD projects, £1bn of which will be in the transport sector.
The market is certainly good for consultants at the moment, but not many of the schemes are shovel-ready

Ian Bolton, Ramboll
The energy sector is arguably even more active. Growth is partly being fuelled by a raft of new energy projects to help the Scottish government meet its target of generating all its electricity from renewable sources by 2020.
Crispin Matson, manager of Ramboll's UK energy business, says the 2020 target is "driving a lot more interest" in renewable energy than there is in England. Scotland is set to become a world leader in offshore wind, with plans to build offshore wind farms with a generating capacity of 10GW. But Matson says Ramboll has seen demand for a number of other specialist energy engineering projects as well, from district heating schemes to anaerobic digestion power plant proposals. "There's a demand for more specialist skills like these," he says. "In areas like wind power there's already quite a lot of expertise domestically."
Keith Gowenlock, a director in WSP's Scottish division, agrees but warns that many of the schemes are still in the design and masterplanning stage and few are translating into "action on the ground". Ian Bolton, market director for highways at Ramboll, agrees: "The market is certainly good for consultants at the moment, but not many of the schemes are shovel-ready."
Bleak housing
None of this is, however, enough to turn around the Scottish construction industry, which is predicted by analyst Hewes Associates to contract by 7% this year and a further 1% in 2013. Housing is an area that has dragged it down, with the number of units being delivered by the private sector each year having plummeted by half from 25,000 before the credit crisis in 2007.
Allan Lundmark, director of planning for Homes for Scotland, says there is now a chronic housing shortage. "Before the credit crisis 25,000 was undershooting demand - the Scottish government said it wanted 35,000 homes built per annum." Lundmark blames the banks for the current low volumes. "There isn't enough competition in the mortgage market and there's a lack of bank finance for developers to open up on sites," he says.
The government is trying to help with its National Housing Trust (NHT) initiative, which is being pioneered by the Scottish Futures Trust (SFT). About 600 units have been delivered using the scheme so far, with another 400 planned. However, Peter Reekie, director of finance at SFT, acknowledges the organisation needs to gear up the scheme to meet the required housing volumes and advises housebuilders to "watch this space" for further NHT schemes.
There isn't enough competition in the mortgage market

Allan Lundmark, Homes for Scotland
Prospects for the commercial sector look tough, too - Hewes Associates predicts it will contract 13% between now and 2015. But Mike Peasland, chief executive of Balfour Beatty Construction Services, says there are positive signs. He points to Amazon's recent announcement that it will create 900 technical support jobs in Edinburgh as proof the region is still pulling in investment.
"The commercial sector is still a bit of a struggle but the dynamism that's present in Scotland has meant that its private sector has performed better than the north-east of England," he says.
Is Holyrood doing enough?
Beyond the infrastructure and energy sectors, the overall picture for the Scottish construction industry looks tough. But the SFT gets almost unanimous praise for its efforts in trying to get development going.
"The Scottish Futures Trust is gathering momentum and starting to push out work," says Peasland. "We see the NPD as a great model - Scotland has certainly stolen a march on the UK government while the UK government dilly-dallied on PFI."
The only complaint from firms is that the schemes aren't coming through fast enough. "There isn't a lot of work around in Scotland," says Chris Webster, chief executive of Scotland-based contractor Miller Group. "It's absolutely imperative for the Scottish government to invest. The government has got the message, but it has got to convert the message into action and rev up the gears a bit."
The government has got the message but it has to convert it into action and rev up the gears a bit

Chris Webster, Miller Group
But for all the Scottish government's innovations, there's only so much it can do when the Westminster government slashes its capital budget by more than a third (37%) between 2011 and 2014-15 - which is one of the reasons the SNP government is calling for independence so that it can take full control of its budget and invest.
"If we'd been independent we would have been able to invest more and we would have had economic growth [in the last two quarters]," says Alex Neil, Scottish cabinet secretary for infrastructure and capital investment. "The construction industry is critically important, but the UK government is burying its head in the sand and damaging the construction industry."
With the perception growing that the UK government is leaving the Scottish economy - and particularly its construction sector - to hang, the coalition may soon have a political as well as an economic nightmare to deal with.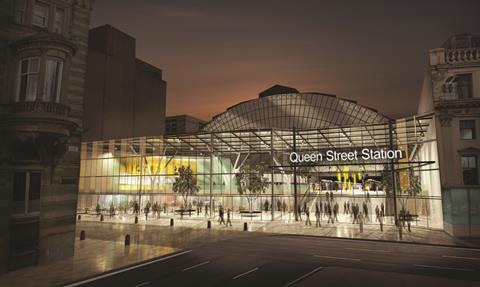 HOW THE SFT WORKS
The Scotland Futures Trust (SFT) was set up in 2008 to drive efficiency in the public sector and explore ways of attracting private finance to public construction schemes. Since the trust's creation, it has generated savings and benefits to the Scottish government of £370m, according to its latest annual benefits report.
Capital spend efficiency
Much of the SFT's work has been in helping public sector clients make better use of their existing capital budgets. For instance, the SFT identified savings in the education department's £1.25bn Scotland Schools for the Future programme, allowing the client to commit to 67 new schools rather than the originally planned 55. The SFT helps establish examplar designs of buildings like schools, which clients can choose to follow, and also establishes standard contract models for the public sector.
Non-profit distributing model (NPD)
This is a more transparent form of PFI where returns to the private sector are capped. Some facilities management services like catering and cleaning are stripped out of the deals to make them as simple as possible. Some £2.5bn of NPD schemes have initially been planned, with £1bn in transport, £750m in health and £750m in education.
Tax increment financing (TIF)
The TIF model allows local authorities to borrow part of the upfront cost of a regeneration scheme, which it agrees to pay back through the higher business rates it expects to accrue from future commercial occupiers. The SFT says TIF can unlock private finance at a ratio of 1:5. No schemes have come to fruition yet, although the Edinburgh Waterfront scheme
is close to using the TIF model to fund access roads to its development. Six further schemes are in the pipeline.
National Housing Trust
Under the scheme, local authorities borrow up to 70% of the capital cost of a housing scheme at a cheap rate with the help of government backed guarantees. Developers provide the remaining 30% of the cost through private equity. Once completed, the houses are made available to rent for five to 10 years at 80% of local rent values and then put on the
open market.
Hubs
Public sector clients establish a PPP - or "hubco" - with a private company to co-ordinate procurement and management of construction projects and estate management across a region. Scotland has been split into five regional "hubs", four of which have already procured private sector partners. The south-west region is currently tendering for its private sector partner. The Scottish government expects to deliver £1bn of projects through hubs in the next 10 years.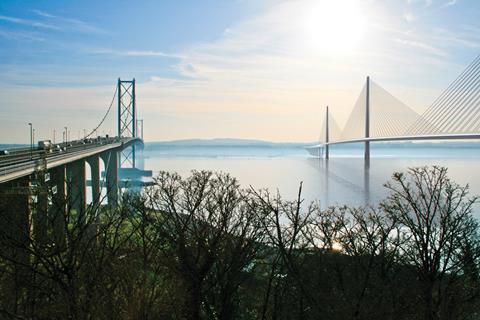 A £7.5bn PIPELINE
M8, M73, M74 motorway bundle - £290-335m
Four consortiums are bidding for this NPD job, with contractors including Balfour Beatty, Sir Robert McAlpine, and Costain in the frame.
Edinburgh Glasgow improvement programme - £650m
A scheme that will include the electrification of the railway line between Glasgow and Edinburgh, the redevelopment of Glasgow's Queen Street station and the construction of a new Edinburgh "gateway" station linking the cities with Fife and Edinburgh airport. Contracts will be rolled out from 2013.
Scotland Schools for the Future - £1.25bn
A programme made up of £550m of capital funding and £750m of NPD funding up until 2015.
Water investment plan - £2.5bn
Public sector improvement works up until 2015.
Glasgow subway modernisation - £288m
Ongoing improvements programme for the 15-stop subway.
Edinburgh tram network - £1bn
Consultant Turner & Townsend was brought in to manage the scheme in August 2011 after previous manager Transport Initiatives Edinburgh was disbanded after delays and doubling of costs from the original £545m budget. Edinburgh council expects the project to be complete by 2014.
Forth replacement crossing - £790m
A consortium of Morrison, Hochtief, Dragados, American Bridge International and engineer Ramboll are building a road bridge to replace the existing Forth Bridge as the main crossing of the estuary.
2014 Glasgow Commonwealth Games venues - £130m
The Games has set aside just £130m for the construction budget as most venues and the athletes' village are already in place and are being refurbished or upgraded. Most major contracts have been let.
Highland Main Line - £250-600m
Upgrade of the line - not expected to begin until at least 2015.