The proportion of homes built by small housebuilders has halved in recent years. So, with listed builders increasing output and reporting record profits, why are their smaller competitors still struggling to make ends meet?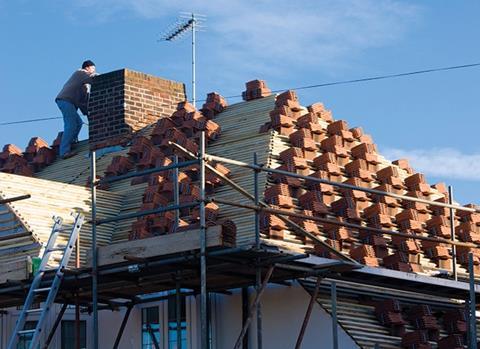 It seems small is beautiful these days when it comes to boosting housing supply. Whether it's coalition ministers extolling the virtues of DIY development or Labour plans to offer loan guarantees to small housebuilders, politicians are queuing up to blow kisses in the direction of SME residential developers.
However, this has come too late for the small and medium-sized housebuilders that shut down in the recession. The most recent National House Building Council (NHBC) breakdown of completions by company size, shown exclusively to Building, reveals a polarisation of the market since it peaked in 2007. Between then and 2014, the number of housebuilders delivering 30 or fewer homes more than halved from 5,156 in 2007 to 2,244. By contrast the number of volume builders, those that registered 500 or more completed homes, stayed relatively constant, dropping by just one from 37 in 2007.
The NHBC says larger housebuilders had increased their share of homes sold from 62% to 71% of the market. To put this into context, shadow housing minister Emma Reynolds says SME builders were responsible for 80% of homes in the 1980s. According to the NHBC, as recently as 1995, firms building fewer than 100 homes were delivering more than a quarter of the UK's housing stock. Now they deliver just one unit in eight. No wonder a report from homelessness charity Shelter concluded that housebuilding in the UK is now the "most concentrated and least diversified it has ever been" and that this is reducing our ability to meet housing targets.
Lloyd's Banking Group Housing Commission joined the chorus of concern last week, saying there was a "need for more small and medium housebuilders". The decline in the numbers of the SME residential sector matters because it often isn't worthwhile for volume builders to develop the kind of smaller, infill sites required to deliver the doubling of homebuilding that policy makers want. Sarah McMonagle, head of external affairs at the Federation of Master Builders, says: "We are never going to get to 200,000 [a year] unless small housebuilders build a greater proportion of new homes."
Roger Humber, former strategic policy adviser to the House Builders Association, argues that the volume developers are "maxed out". "The last three to four boom and busts demonstrated that getting beyond 15,000 units per year for any one housebuilder is difficult." Economies of scale in housebuilding rarely outweigh the costs of managing a large organisation, he explains.
This is why the policy makers are investing hopes in the small housebuilders, introducing a raft of measures to help them (see box, below).
However, life remains tough for the SME housebuilder. So what are the barriers that are making life so hard for the sector's minnows, and how might they be overcome?
Barrier 1: Planning
Planning remains the biggest bugbear for smaller housebuilders, according to a recent NHBC survey showing that 33% identified it as the biggest challenge facing their business.
The whole process of forward planning, under which councils allocate sites for housing supply, tends to work with the grain of the bigger outfits. It is easier for local authorities to deliver their housing targets via the kind of strategic sites that volume builders are geared up to bring forward, rather than small infill plots.
The FMB's McMonagle says: "Local authorities are better at identifying large strategic sites in their five-year land supply and less good at bringing forward small infill sites that SMEs tend to be more able to build on."
John Stewart, director of economic affairs at the Home Builders Federation, recognises this picture: "Smaller housebuilders tend to rely on smaller sites and there is a tendency within the planning system to focus on larger sites."
Hill Partnerships, which was founded in 1999, is doubling its annual output from around 200 homes for sale last year to a predicted 400 in 2015. Nevertheless chief executive Andy Hill is still close enough to his SME roots to be in tune with the problems facing such companies. "As a small housebuilder you haven't got the land bank so you can't control your production rate, whereas larger housebuilders have large land banks."
The lack of a conveyor belt of sites means that micro-developers will find it hard to redeploy capital if a particular scheme gets blocked in the planning process. The whole planning process is therefore a game of much higher stakes for a small outfit than it is for a volume housebuilder, which will also tend to have private equity backers or shareholders to fall back on.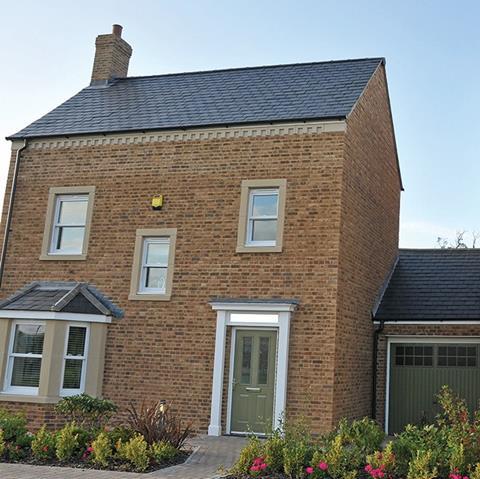 And many of the compliance costs involved in development have to be paid, irrespective of how big a site is, which can mean a disproportionate level of consultancy fees for small sites. Complying with regulations and technical standards, like Zero Carbon Homes and Part L, will require more of the kind of expert input that SME builders cannot afford to retain in-house.
As a result, says Stewart, it can cost up to £50,000 to submit a planning application for a smaller site. "For a small housebuilder to lose £50k can mean disaster. It will make the small housebuilder think two or three times before submitting an application," he says.
And fees aren't the only issue, says Hill, pointing out how it can take up to six months to discharge conditions.
One way of providing small builders with greater certainty is to establish that consent has been granted in principle when an outline application is granted, known as "red lining". This would enable companies to seek finance for the detailed elements of the application.
HBA chief executive Paul Bogle gives the government credit for the steps it has taken to improve the planning process for smaller builders. These include its recent relaxation of affordable housing contributions on developments of 10 units or less.
But while this is good news, it doesn't help those who are building on a slightly bigger scale, who still have to deal with the full complexity of the planning system, Humber argues: "A lot of these companies we are talking about are not just doing five or 10 but 15 or 20."
Barrier 2: Finance
Access to finance has become a lot harder across the economy for small and medium-sized enterprises, ever since the onset of the recession. But the smaller housebuilders' difficulties have been compounded by the continuing post-downturn nervousness of lenders about risking their money on development of all kinds.
The FMB's McMonagle says smaller housebuilders have suffered from what she calls a "blanket restriction" by the major lenders. "Major banks have been quite nervous about the idea of lending to small businesses, regardless of how healthy they are."
This contraction in bank lending has hit small housebuilders particularly hard because they are reliant on a narrower range of lending sources than their bigger counterparts, which will have greater access to capital market instruments, such as bonds. Access to finance was identified as the second biggest challenge facing small housebuilders in the NHBC's recent survey.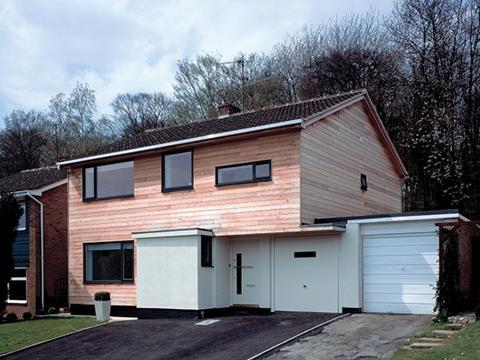 Ex-HBA chief executive Humber says that smaller developers are still struggling to access finance. They are particularly stymied by a lack of access to rolling as opposed to project-specific finance. To get beyond running a business on a stop-start, project-specific basis, rolling finance is key, he explains: "These guys can get project finance but you can't get rolling finance for the business, which you need if you want to run a business with five, six or seven sites."
Hill Partnerships' Hill agrees that this lack of rolling cashflow is a headache, especially when planning delays are added to the mix. As a result, he says, smaller developers will often either have to pay a hefty rate of interest or give away a large slice of their equity in order to access finance.
The government has stepped in to plug this gap, allocating £525m under the Builders Finance Fund to guarantee loans for developments which have stalled due to a lack of finance. However, while undoubtedly welcome, this initiative is limited to sites that developers already own and doesn't cover the cost of purchasing new land.
Labour's proposal, under its extension of the Help to Build initiative, to offer wider guarantees for small developers could address this issue but only if the opposition wins the next election.
Barrier 3: Procurement
Procurement regimes for housebuilders looking to build on public sector sites are often a bugbear for small and medium-sized enterprises. And with the Treasury citing independent estimates that the public sector owns around 40% of developable sites and around 27% of brownfield land suitable for housing, this is a particular headache for small housebuilders.
Humber acknowledges that much of this can only be expected, given the need for public bodies to be transparent in the way they dispose of public assets. However, just filling out long and detailed pre-qualification questionnaires will be harder for organisations with thin administrative resources, like a small housebuilder.
Another common complaint from smaller companies is that they find it hard to prove that their annual turnover is sufficient in relation to the size of contract being offered. This will often put off potential public sector clients from awarding them the work, claims the FMB, which says it is a particular problem when accessing social housing contracts. And while the government has launched a drive to free up redundant publically owned sites for housing, the nature of the procurement regime means that there are question marks over how big a slice of this pie small developers will be able to access.
Small housebuilders acknowledge that the Homes and Community Agency has taken steps to make its procurement process easier for smaller developers. However many sites, such as redundant hospitals and barracks, are brought forward under the HCA's and Greater London Authority's developer frameworks which are dominated by large housebuilders.
The HBA's Bogle says the Homes and Communities Agency will often roll up smaller sites, which SME builders could tackle, into larger contracts that they can't.
Government measures to kickstart smaller housing sites
The government has earmarked £525m for the Builders Finance Fund scheme, which provides loans for schemes that have become stalled due to lack of finance. The scheme initially covered developments of between 15 and 250 homes but in November, housing minister Brandon Lewis announced a new £25m facility to support schemes of five to 15 dwellings.
In November, Lewis announced that schemes of 10 or fewer homes will be exempt from section 106 and Community Infrastructure Levy planning gain payments. This threshold will be lowered even further to five dwellings in protected rural areas such as areas of outstanding natural beauty and national parks. The government estimates that planning gain payments, including contributions for affordable housing, equate to around £15,000 for the average new build property.