Since its heyday in the 1990s, the construction manager has declined in numbers, due to the loss of its natural habitat of rising inflation and wealthy clients. Building assesses whether time has run out for the once-common role or whether it's about to bounce back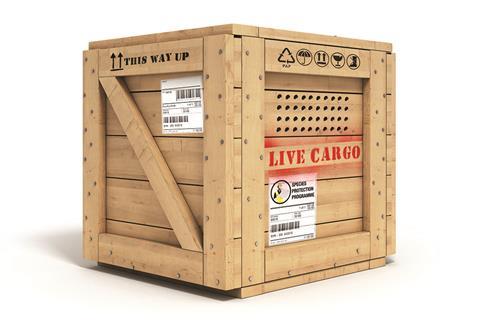 They were once a common sight on the building sites and in site offices of the UK. But over many years of recession and hardship for the industry, construction managers became an increasingly rare beast.
Now the economics worst is (hopefully) behind us, some are talking of a revival, though not perhaps to previous numbers. "We are talking about [construction management] now because there has been rapid inflation," says James Pellatt, head of projects at Great Portland Estates. Indeed, over the last 30 years, clients have appreciated the reduced exposure to inflation that construction management can offer. And now the RICS is predicting that prices will rise by up to 5.5% every year until the end of the decade, which looks pretty punchy when set against general inflation forecasts of 2.5%. The climactic conditions, it would seem, are right for a return of the role.
But construction management remains stubbornly out of favour. Andy Butler, a director at Laing O'Rourke, says: "At this stage, we would have been in a construction management cycle: that we're not shows that it's pretty much out of the door."
Building was recently given exclusive access to a seminar run by Alinea and solicitors Fieldfisher on what has "killed off the construction manager", and here we ask: will the role continue to decline, from critically endangered to extinct? Or is there still time for it to bounce back?
Heyday
First a short history lesson: construction management was introduced to the UK during the late 1980s when property development firm Olympia and York imported the technique from the US to manage the construction of the Canary Wharf Tower. Over in the City of London meanwhile, Stuart Lipton used it as the procurement route for delivering the Broadgate complex, the era's seminal project.
Pellatt remembers the buzz that surrounded construction management when he was starting out in the industry at the time. "This form of procurement was to be the answer," he says, recalling how it was claimed to offer a quicker and more efficient way of managing the supply chain.
During the following decade, a roll-call of high-profile projects used construction management, including Tate Modern, which was managed by Schal - then the construction management arm of Tarmac, now Carillion.
Butler remains a fan of the route. "One of the greatest things about construction management is that you got closer to the action. You didn't have the noise of a main contractor interfering in the management of the supply chain," he says, adding that construction management enables projects to progress faster to procurement.
However, over the past decade, construction management has fallen out of fashion, its reputation stained by the damning verdict on John Laing's botched job on the Great Eastern Hotel in east London.
Even British Land and Stanhope, traditionally two of construction management's staunchest champions, have turned their back on it for their most recent projects, notes Butler.
Construction management isn't quite dead but there's no doubt that over the last five years, it's got to a point where it's on the operating table

Steve Watts, Alinea
Decline
Specialist construction managers have all disappeared in the UK, leaving only main contractors offering the service.
"It's not quite dead but there's no doubt that over the last five years, it's got to a point where it's on the operating table," says Steve Watts, a partner at cost consultant Alinea.
Watts says that one of the pitfalls of construction management is the lack of in-built incentives contained in such arrangements for controlling the length or cost of projects.
Another problem is allocating resources.
When he was at Schal, Butler recalls that the specialist construction manager had a rule of thumb that it should deploy one staff member for every $10m that the contract was worth. "That meant a lot less people than on a traditional project," he says.
For contractors, he adds, another barrier is meeting demand from clients for experienced managers. "From the client's point of view, you have to have the absolute best people doing it and the main contractors don't want their best people doing it.
"It ties up very skilled, experienced staff for long periods of time so consequently delivers a very low return per head. The main contractor will be reluctant to put their very senior experienced guys in because you won't get the returns."
Meanwhile, the benefits of speedier delivery have been undermined by the slowed-down pace of the planning process, says Geoff Taylor, project director at developer Almacantar.
"One of the claims of construction management in the 1980s was that it could get jobs to site quickly, but we are now in a situation where that matters less because of the unbelievable amount of time it takes to get an implementable planning permission."
Often, believes Pellatt, it makes more sense for a client to employ an experienced individual construction manager rather than a company that offers the service.
"It's a lot cheaper for a client to employ somebody with good construction management skills than it is to employ a construction manager: that's where the skills have gone to."
But the real deal breaker has been funders' reluctance to support the procurement route, argues Butler.
"Overseas funders in particular don't understand the model and so are not prepared to give it a chance," agrees Cecily Davies, head of engineering, projects and construction at Fieldfisher.
Even though Great Portland may not use development finance itself, Pellatt believes the picture is not quite so black and white. "If you can show that you can manage a budget with sufficient contingency and you are dealing with the risk you can still get funding for construction management projects."
He says a bigger hurdle is the reluctance of purchasers, like pension funds, to tolerate risk.
"Their perception of the construction industry may often be their own domestic extension, which might not have gone well. They have a really negative impression and they just want somebody to rely on to provide them with a warranty in case something goes wrong."
Main contractors will be able to offer potential purchasers much stronger warranties than construction managers, he explains. The latter's warranties will only cover the services they are offering, leaving the less financially robust subcontractors to shoulder the guarantees.
A combination of these factors help explain why two-stage dominates the scene.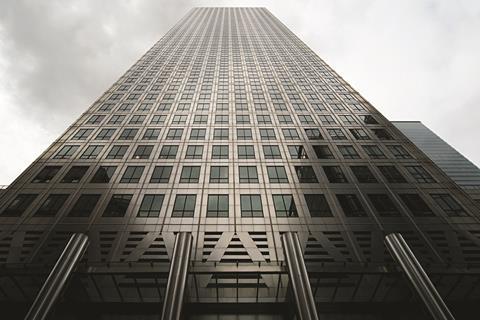 Rise?
However, Watts reports "growing fatigue" within the supply chain with the two-stage process.
"Many main contractors are seeing projects stall at stage one of the two-stage process because things are not stacking up and are exposed to projects where there's not much certainty and good people are tied up."
GPE's Pellatt agrees many contractors are finding the two-stage process a drain on their resources. "If there is a more efficient way of procuring, they will still do it," he says.
Butler confesses that he doesn't like two stage because it encourages adversarial behaviour.
As for single stage, he says bidding costs on such contracts typically work out at 0.5-0.7% of the project. "When you have net profit of 3%, that's a huge percentage. It's only appropriate for a well-defined project and most importantly, a well-disciplined client."
And Pellatt says many of the problems ascribed to construction management, like failing to source the right trade contractor at the right time, are not unique to this form of procurement.
Watts agrees: "We are never truly satisfied. It feels like doing simple things well is the real failure for us whether we are using design and build or construction management."
And construction management compares well. "Our data mostly suggests that a well-run construction manager gives you the best price for the overall programme," says Watts, pointing to research from the turn of the last decade which compared the out-turn costs of the different procurement systems.
The best-performing projects tended to be ones procured using construction management, although the worst had also used this route.
So does construction management have a future?
If it does, it is likely to be a niche rather than a mass market activity. Paul Allen of project manager TowerEight believes distressed projects might see a construction management revival among clients.
"Two stage is letting them down and they are reverting to construction management to see if the price is right. There are more and more clients looking at that when they have these problems."
Watts says a "leaner, meaner" version of construction management, consisting of smaller and more expert teams, may have some legs.
"There is a future for construction management even in its present form, particularly owner occupiers, but not in the general market," says Butler, "Construction management is the most equitable and least adversarial [route] without doubt. Unfortunately, we work in a transactional industry, we are risk-averse and burdened with liability paranoia."
Perhaps the problem isn't with construction management, it's the industry itself.

Great Eastern Hotel
Construction management took a heavy knock following the 2005 judgment in the Great Eastern Hotel case, brought by the Great Eastern Hotel Company - a consortium of US hotelier Wyndham International and restaurant group, Conran.
As well as delaying the opening of the hotel, which is located next to London's Liverpool Street station, the project went over its £35m budget to the tune of more than £25m.
While 10 weeks were allowed for the erection of a temporary roof, the work took 35 weeks. The judge found that the project's construction manager John Laing failed to report in any detailed manner to the Conran Hotel Group what was happening.
Cecily Davies, head of engineering, projects and construction at Fieldfisher, says: "The construction manager has obligations to programme works properly, co-ordinate those works, to be clear on what the scope of works are in packages and to report on what's happening on a project. All of that didn't happen in this case."
John Laing had to pay Conran and its partner approximately £10m for loss of profit due to the delayed opening as well as additional professional and subcontractor costs.
Judge David Wilcox said the use of construction management reflected the reluctance of major contractors to undertake all of the risk inherent in standard main contracts.
Wilcox said John Laing's project team had no construction management experience and that the individual leading the project "had no construction management experience to fall back upon". He said Laing made a "misjudgment in selecting personnel".
The case hinged on whether a construction manager was liable for organising trade contractors and could therefore be held responsible for losses that ensued if this was not done properly. In his 58-page summary of the verdict, Judge Wilcox ruled that it was.