Raising tuition fees gave university estates a shot in the arm, in terms of investment. But with student numbers predicted to fall and competition fierce, how can institutions maintain that momentum?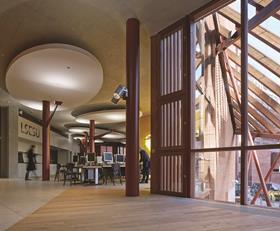 During the sharp public spending cuts following the election of the coalition government in 2010, one public sector (well, semi public sector) construction market stood out like a beacon in the darkness: universities. While coalition decisions on social housing and school building spend saw activity in those sectors drop sharply, Vince Cable's decision as business secretary to approve - to the huge electoral cost of the Liberal Democrats - the raising of tuition fees to £9,000 per year sparked an investment programme on a once-in-a-generation scale.
According to the Office for National Statistics (ONS), the output of the sector has nearly doubled in three years from just over £3bn in 2012, to just under £6bn in the 12 months to June this year.
Sue Holmes, director of estates at Oxford Brookes University and current chair of the Association of University Directors of Estates (AUDE), says this investment programme has - according to AUDE's own shortly to be released figures - grown 25% in the last year, and shows little sign of abating. Marcus Fagent, head of education at consultant Arcadis, says: "Tuition fees, combined with the removal of admissions caps, have allowed universities to increase their revenues, and a good part of this has been spent on construction projects. Most of these developments are funded by surpluses, not debt, which is a pretty privileged place to be."
However, that's not to say that everything is sweetness and light for the sector. The fact that there are fewer teenagers set to reach university age over the next few years means that universities will have to compete even harder for a smaller cohort.
The volume of overseas students - who are even more lucrative for universities than domestic ones - has also started to fall, as counted by the number of visas granted, under pressure from the Home Office to reduce migration. While universities can also target mature students, the pressures mean it is likely not all institutions will be successful in increasing student numbers in the medium term.
"There will be some winners and losers," says Willmott Dixon's higher education sector manager, Richard James. "In time the universities will have to reassess in the light of the success at recruiting new students."
So as university estate departments wrestle with the scale of the programmes many have undertaken, and the industry struggles to find the capacity to deliver them, this month's Building Live conference will dedicate a session to unpicking all the issues of meeting those challenges. In advance of that, we focus on the three main questions facing players in the sector which will be discussed on the day.
1. The student experience
The splurge of investment seen in recent years has come after the introduction of raised tuition fees changed universities' funding dynamic, making the attracting of ever more undergraduates - and their accompanying fees - a much higher priority. This leaves universities in competition with other universities for students at home and abroad like never before. Therefore the spending is designed to update facilities in order to improve - in the oft-quoted phrase - "the student experience". AUDE's Sue Holmes says: "We know from surveys that students are now comparing facilities at open days in a way they might not have done five years ago. They're wondering what does it feel like? What are the lecture theatres like?"
The big question for universities is how best to achieve this improvement for its students. The initial response to the tuition fee income stream has seen the likes of UCL investing in a new campus on the Olympic park, and Imperial college in a new laboratory and research campus in west London, with many others having similarly ambitious plans. But with the policy in place for three years now, and the threat of a Labour government repealing the fee hikes gone, the spending is continuing but showing signs of its focus shifting. Mairi Johnson, education sector leader at consultant Aecom, says: "The first wave of schemes, including a number of big masterplans, is now being built out and there is an increasing focus on the rest of their estate, as they realise the contrast with some of their new buildings can be pretty stark."
The desire to improve this experience is leading to big changes to the type of teaching accommodation delivered, with large lecture theatres being shunned in favour of more interactive "learning commons" that facilitate collaboration and group work. Philip Watson, design director at architect Atkins, says: "It's all about new ways of teaching and learning, and universities want cutting edge facilities." The focus on student experience also poses a particular problem for contractors building out schemes around students and academics as they work.
Willmott Dixon's James says: "The difficulty is in undertaking large refurbishment works in a live environment, which can be very challenging to ensure sensitive times and areas aren't adversely impacted. There have been cases, elsewhere, of students withholding fees or even suing universities where they feel their studies have been impacted by construction work, so we need to minimise negative impacts, and find ways to positively impact the student experience."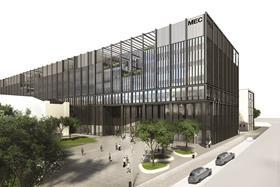 2. Capacity to deliver
Understandably this rash of work has put strains on the construction industry's ability to deliver the work. This was manageable when the industry was in recession, but is now starting to cause serious headaches. Rab Bennetts, founding director of architect Bennetts Associates, which is working with Edinburgh University on its plans, says there is big concern in Scotland, for example, about the industry's capacity to build out all the planned schemes. "The industry went so low in the recession and now there's this huge spike in work, they're asking where can they go? I understand some universities are having a discussion about how they can pace projects in order that all the work doesn't go out to the market at the same time."
Consequently Willmott Dixon's James says universities are having to change their expectations about how much their ambitious plans will cost to realise. "The increasing cost of construction is a big issue. What the universities were expecting from their money in the plans that they developed a few years ago, is just not possible now." The upshot, he says, is that with universities very keen to keep the quality and specification of their buildings because of the primacy of improving the student experience, some are cutting back on the number of buildings they are developing.
With so much more work around for contractors, universities are also having to work much harder to attract them to work on their projects, despite being exactly the kind of long-term repeat clients normally most favoured by builders. "It continues to be a challenge," says AUDE's Holmes, who adds that the fact universities are in most cases bound by public sector procurement rules, including the requirement to use OJEU and attain best value, makes it hard to build partnerships. "You can set up a framework but it's really hard to do and then you're bound by it for its whole term." Holmes adds that the challenges provided by the strict deadlines and complex live environments of university work also puts off some builders.
The situation means universities have to think hard about how they go to market, with contractors looking to avoid single-stage tenders in favour of two-stage work and frameworks. James says some universities are choosing to use existing public sector frameworks, such as Scape, to overcome the issue.
3. Local versus national
As universities have been drawing up their development and expansion plans in recent years, they have also been getting to grips with an evolving relationship with the communities and local economies in which they sit. Many are increasingly aware of their role as hubs for commercial research and development which can translate into businesses and jobs in their local economies. "It's about them partnering much more with industry, with incubator units for start-up businesses, for example," says Aecom's Johnson. "They're building space for that industry presence, and it means the boundaries of universities need to be much more porous with the surrounding town."
While universities tend to have a positive impact upon local economies, they also create pressures upon housing and services, which can be exacerbated if a university's financial drivers lead it to have a greater eye on competition globally for international students, than on providing opportunities for the local population. Arcadis' Fagent says: "While some of the universities in the Midlands, for example, take their role of producing graduates for the local engineering sector very seriously, the community of interests between many of the highest performing Russell Group universities and their localities is limited, and that can cause tensions. Their market is global and some don't see the local market as being their thing."
Even where the universities share similar ambition to their local authorities, formally aligning these can be a big practical problem, with the oft-cited example of Cambridge University working with its local authority on a new urban quarter to house university staff, a rare exception. Holmes says: "It's hard to partner with a council to get that sort of commonality of interest, you're trying to join up property, transport policy. You need serious strategic people thinking differently in local authorities to get that done, which is hard."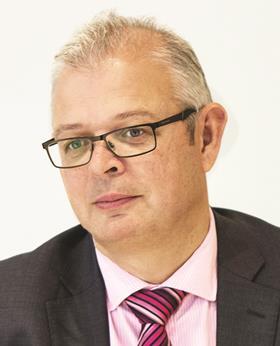 University Challenge
Jonathan Stewart, managing director, Gleeds Advisory
A recent survey of 2,000 students showed that the quality of a university's facilities is one of the key deciding factors for 67% of those choosing their place of study. It would appear then that in an increasingly competitive market, providing a good education goes beyond simply offering a quality recognised course. We therefore find ourselves in the educational equivalent of a construction arms race to see who can build the most desirable facilities and attract the most gifted students.
The challenge for these education clients is that the larger contractors who may have been hungry for a £5m refurbishment scheme in recent years are now being attracted elsewhere, with heads being turned by a plethora of multimillion-pound commercial and residential opportunities. Many university estates teams are having to adapt to this new landscape with market engagement and procurement strategies having to change. This struggle to build relationships with recognised, established supply chains is causing delay and concern in the universities market as many are finding themselves with thin tender lists and longer and longer lead times. These delays and potentially weak competition in turn puts inflationary pressures on programme budgets that may have been signed off months or years before.
The work we now undertake has had to take account of these factors in supporting university clients. Things like bespoke procurement strategies, early and broadened market engagement, and defined, complete, tender documentation, all instil confidence with the market and encourage these schemes to be prioritised. This is key to getting projects delivered.