This week's education products include specialist paving, soil and waste products, and single-ply membrane roofing installations at schools in west Ireland and Poplar, and at the University of Plymouth
Single-Ply Membrane
Thermofol single-ply membrane from Bauder has been specified for the Oughterard National School in the Connemara district of west Ireland. The project required an aesthetically pleasing solution as most of the roof areas are pitched at a 20⁰ slope making them highly visible, particularly from the central courtyard area. The company said the Thermofol single-ply membrane was specified for the new roof because it features welded roof profiles to give the appearance of a standing seam metal roof.
Bauder
www.bauder.co.uk
Paving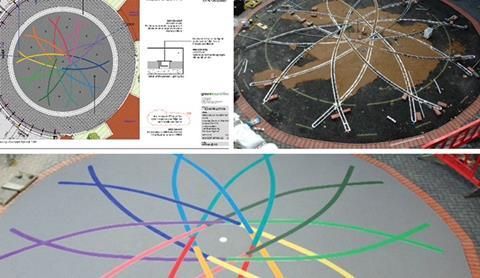 Paving specialists SureSet have been on hand at Our Lady & St Joseph primary school in Poplar, recreating a 64m² version of their intricate logo at the school entrance. The logo was created using the colours of gunmetal grey, lemon yellow, bright orange, traffic red, candy pink, ultra violet, ultramarine blue, sky blue, water blue, bottle green and emerald green from their Spectrum range in 3mm recycled glass. The company said the colours were all created in-house, with the project taking six days to complete.
SureSet
www.sureset.co.uk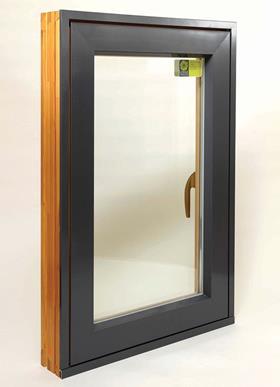 Timber windows & doors
Lomax and Wood has launched a range of made-to-order, contemporary style timber windows and doors. The range includes tilt-turn windows, alu-clad casement windows and coordinating bi-folding doors, sliding doors and entrance doors. The new products are available in a range of RAL paint colours, and are suitable for residential, education and commercial properties.
Lomax and Wood
www.lomaxwood.co.uk
Tiles
Redland's Rapid Flashing system has been used for the re-roofing of Hatcham Temple Grove School in south-east London. The extensive roof area uses Redland's Rosemary Clay Classic tiles in dark antique to match the tiles of the original school building which was badly damaged by fire in 2010.
Redland
www.monier.co.ukz
Soleal Door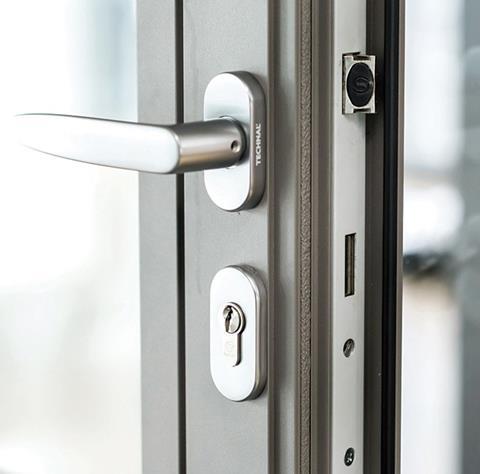 Architectural aluminium systems company Technal has introduced a new single and double leaf rebated door to its range. The Soleal door has, as standard, a half-turn deadbolt, roller lock and deadbolt, a two-point cylinder lock and a two-point lock with a square spindle. The Soleal door has been specifically developed for areas of heavy use, such as hospitals, shopping and sports centres, offices and schools.
Technal
www.technal.co.uk
Flooring Adhesives
Flooring company F. Ball and Co Ltd has launched Styccobond F5 fast-track vinyl floor covering adhesive. Fast track Styccobond F5 is suitable for use over structurally sound, smooth, dry absorbent subfloors of concrete and cement screeds, plywood, hardboard and stopgap smoothing underlayments. Styccobond F5 comes packaged in a 10-litre bucket, with a coverage rate of approximately 5.5m2 per litre.
F. Ball and Co
www.f-ball.co.uk
Soil and waste products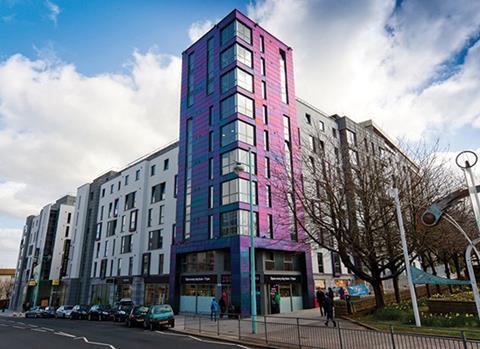 Marley Plumbing and Drainage has had its eight-way collar boss and HDPE soil and waste products installed at the University of Plymouth's new student accommodation, Astor house. The scheme required a durable soil and waste system that could be installed easily and have a long life expectancy.
Marley
www.marleyplumbinganddrainage.com
Movers and Makers
Specialist cable manufacturer Prysmian Group has launched a website dedicated to Bicon components. Prysmian Group manufacture and supply the market with products used in utility, industrial, commercial and education sectors. The website has been designed to offer a one-stop shop information portal for the entire range of components, including technical papers, data sheets, articles and approval certificates. www.biconcomponents.co.uk
Kingspan Insulation's Optim-R systems have been recognised with LABC registered system status. The newly achieved status will help to speed up the building control checking and approvals process. The company says as a result of the LABC status, installations can now be immediately accepted by LABC surveyors in local authorities across the country.
Dulux Trade has announced five specifically verified environmental product declarations (EPDs) covering 67 products. The company said they are the first mainstream paint manufacturer to be externally credited with EPDs. The EPDs were awarded following an in-depth Life Cycle Assessment which calculated the environmental impact of each product over its entire lifecycle.
Aluminium window and door manufacturers AluK has expanded its range of BIM components with the addition of GT55 double door, single door and BSF70 3 pane which can now be downloaded from the National Building Specification (NBS) BIM library.
Hunter Douglas has produced a whitepaper document outlining how best to utilise the acoustics in commercial, healthcare and education buildings. The company claims that acoustics in schools are currently substandard. The document explains that ceilings provide an ideal means of realising optimal acoustics as they are the largest and most accessible surface in interior spaces.