This week, we celebrate BIM champions from around the world, as well as all manner of innovative BIM products coming to a construction site near you
Tekla Global BIM awards winners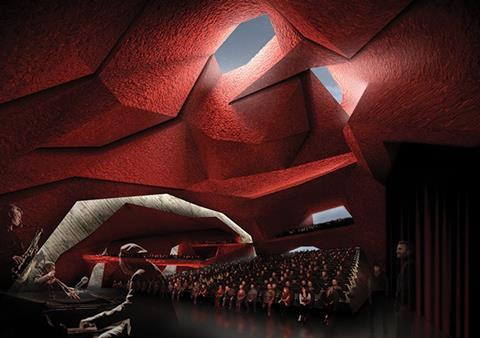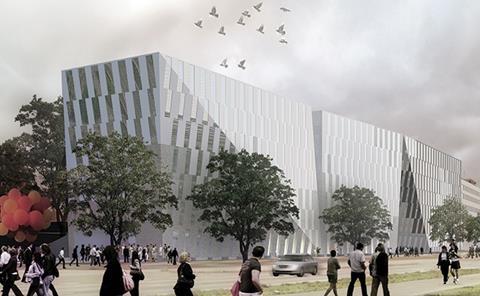 The winners of the Tekla Global BIM awards have been chosen among the local BIM champions from around the world. The winning Total BIM project, the new headquarters of the financial services group OP-Pohjola in Helsinki, Finland, is a multi-material building with a complex, sloped precast concrete and glass facade. A collaborative group of companies led by Sweco modelled the building in several locations, while designers and contractors followed design progress with the model's design statuses. Several project parties used models for clash checking, hole reservations and visualisations, and chose object-based quantity take off and scheduling plus co-ordination with BIM. The Precast Concrete award went to Mons railway station garage and the Cast in Place Concrete award to River Vantaanjoki bridge. The best Engineering project was the multifunctional Torun Concert Hall, and the Steel award was given to the roof of Singapore Sports Hub, the largest dome in the world.
BDP awarded BRE Global certification
BDP is the first company to be assessed and certificated under BRE Global's BIM level 2 Business Systems Certification scheme. The company says being awarded the certification validates the commitment they have made to align their processes with emerging BIM technologies. As part of the certification process, BRE Global conducted a site audit to review processes and procedures at BDP's London studio. BDP has now been issued with certificate number 001 under the scheme.
Trimble buys BIM specialist Amtech Group
US construction firm Trimble has acquired Milton Keynes-based BIM specialist Amtech Group for an undisclosed sum. Amtech provides mechanical, electrical and plumbing construction software solutions for specification, design, construction management and operation. Trimble said that with the purchase of Amtech Group it will now give the company a larger presence in the mechanical, electrical and plumbing markets. The Amtech business will be reported as part of Trimble's engineering and construction segment.
Estimating software package
Estimating software company Exactal has launched the CostX 5.0, an estimating software package that fully supports BIM by enabling users to view and take off from 3D models / BIM (including IFC) within the program. The company says CostX 5.0 has the ability to save 3D filtered views and 2D filtered layers, a new button to bulk modify all rates in a workbook by a factor with a single click and new workbook tools including Generate Codes, and Exclude Quantities.
Bentley launches BIM modelling system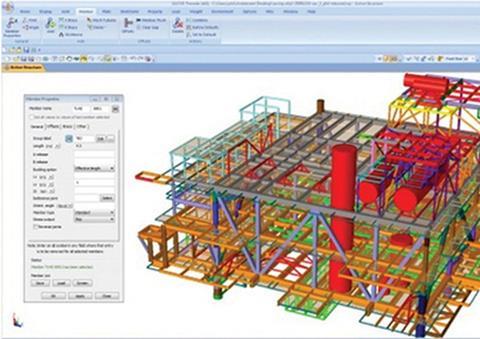 BIM software provider Bentley has unveiled its new genera­tion of products called the Connect Edition. The Connect Edition uses Bentley's platform technology to support a hybrid environment across desktop modelling applications, cloud services, on-premise servers, and mobile apps. The company says the Connect system has been specifically designed to enable BIM models to be more easily accessed and used across multiple computing devices and operating systems. The Connect Edition of Bentley's modelling applications will be released throughout 2015 and 2016.
ICE paper on BIM and asset management
The Institution of Civil Engineers (ICE) has produced a paper detailing the mutually supportive relationship between BIM and asset management. The paper claims that the benefits from an integrated, enterprise-wide and life cycle approach to BIM and asset management will reduce construction and operational costs as a result of reduced defects, as well as reducing project start-up costs due to availability of better information at the beginning of the project.
NBS launches BIM object standard
NBS has launched an open, free-to-use standard for BIM objects which it says offers a consistent, industry-wide standard for generic and manufacturers products. NBS says this could accelerate wider industry take-up of BIM as lack of standardisation of objects has been seen as one of the barriers to general industry adoption. The standard defines what constitutes a high-quality BIM object and provides consistency to both content and structure.
Vectorworks 2015 available in Spanish
Vectorworks has introduced Spanish versions of its full range of updated 2015 software products. Vectorworks 2015 software contains over 100 updates for architects, landscape architects and designers, and entertainment designers. With upgrades to its 3D modeling capabilities and BIM enhancements, the 2015 release also allows users to tackle larger, more complex projects. The company says Vectorworks 2015 encompasses design without limitation with the extension of 64-bit throughout the entire product line and improvements made to the Vectorworks Graphics Module.
Archicad reconfigures home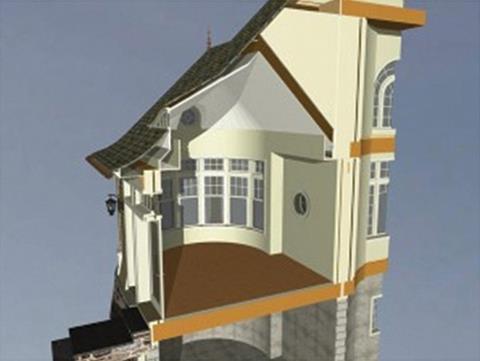 BIM software system ArchiCAD has been used on the rebuild of a large-scale house in New Jersey. After the property was demolished, ArchiCAD was used to reconfigure the property. The home features double-walled construction, which consists of interior framing and wall sheeting, as well as Marvin windows. Architects AIA claim the ArchiCAD system enabled them to complete the project on time and without any hiccups, as potential problems were identified extremely early.
Autodesk releases BIM 360 Layout iPad app
Autodesk has announced the release of its BIM 360 Layout app for iOS. The app uses the BIM 360 Cloud service to provide general contractors and mechanical, electrical and plumbing contractors with the ability to connect BIM to the construction layout process. The app connects design intent from a digital model with the physical world by controlling a robotic instrument from Topcon Corp. By replacing manual layout techniques with laser-guided precision, Autodesk BIM 360 Layout helps improve field accuracy and productivity, as building designs are quickly brought to life at the construction site. The Autodesk BIM 360 Layout app is available for download on the Apple App Store and requires a subscription to the BIM 360 web service.
Aconex launches Connected BIM
Aconex, provider of a Cloud collaboration platform for the global construction industry has launched Aconex Connected BIM which manages BIM data and processes for project-wide collaboration between design and construction teams and handover to the owner. Now, designers for specific disciplines can create and modify models in their native authoring tools and use simple software plug-ins to publish them in the Aconex BIM Cloud. All members of the project team can view, distribute, mark up, and contribute to model data at the object level. This co-ordinated process supports timely detection of clashes and optimises constructability.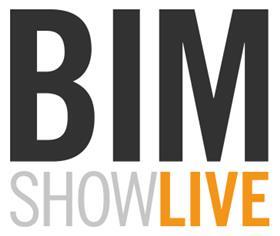 BIM Show Live
Attend the UK's largest BIM conference is this April. Network & learn from expert BIM users and case studies. Find out more bimshowlive.co.uk