You don't need an IQ of 150 to realise that there are a plethora of dead clever education products this week, including a door that will close when a fire alarm goes off and another that will fend off the smartest burglar
Soleal windows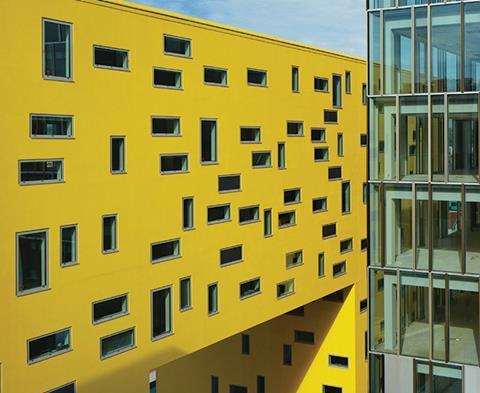 Technal has launched its latest window system, bringing technical advancements and new design to be used in, among other things, education and healthcare buildings.
The SOLEAL window has been developed to offer security, thermal, acoustic and weather performance, available in numerous configurations. The system uses a 65mm-deep profile and common components.
The SOLEAL window can be provided in two casement styles - a "visible" opening frame with an infill up to 52mm for a contemporary finish, or a patented "minimalist" opening frame reducing the visible aluminium and a glazing infill of up to 42mm.
Technal
www.technal.co.uk
Acoustic dowels
The Ancon Acoustic Dowel is designed to transfer shear load and allow essential movement at joints, while also reducing impact sound through a building by isolating adjacent concrete elements. The stainless steel Ancon Dowel locates in a sound-damping sleeve that de-couples components such as concrete stairs and the main concrete frame. Typical applications include multi-occupancy buildings, such as university halls of residence, hotels and apartments, where noise can negatively affect a person's concentration, relaxation or sleep.
Ancon
www.ancon.co.uk
LED systems
The glare-free light required for schools and offices is now available from LED technology, with Tamlite's new range of LED systems. The ability to combine light quality with low energy consumption and long lamp lifespans makes Tamlite's LED range suitable for circulation areas, offices, classrooms, corridors and retail spaces.
All of the LED products feature a high colour rendering index of >80, to ensure colours appear crisp and undistorted. With options for dimming, daylight detection and presence control , high-performance diffusers keep glare to a minimum and ensure the light remains uniform for long periods of work.
Tamlite
www.tamlite.co.uk
Curtain wall systems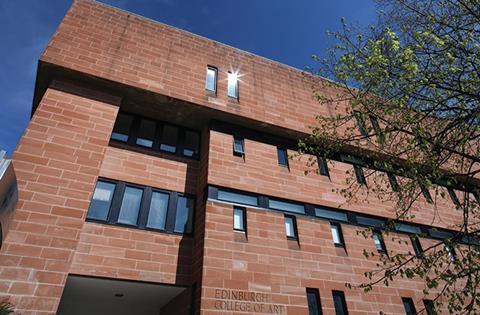 Senior Architectural Systems' SMR900 curtain wall systems and SPW600e window systems were installed at the Edinburgh College of Art's Hunter Building to enhance the thermal performance of the building, the company says. The tubular aluminium SMR900 system was installed on one elevation of the building, using fully-recyclable aluminium. SMR900 is a stick system which is zone-drained and pressure equalized and offers a 50mm sightline, with a standard choice of six mullion and six transom depths. SPW600e is a three chamber, 75mm polyamide thermally enhanced aluminium window system available in various configurations.
Senior Architectural Systems
www.seniorarchitectural.co.uk
Access solutions for schools
Agrippa wire-free fire door holders have been installed at Fairfax Academy Birmingham, enabling fire doors in school corridors to be legally held open, releasing them in the event of a fire alarm to protect students and staff. Digital technology enables the door holders to "listen and learn" the sound of a specific fire alarm. This ensures the holder's releasing trigger reacts only to the precise sound of the fire alarm rather than extraneous loud noises, eliminating false activations.
The system requires two C cell batteries, has battery life and low battery indicators and is approved to EN1155 and CE Marked.
Geofire
www.geofire.co.uk
Nordic Brown copper
Corrugated Nordic Brown copper, from Aurubis Architectural, was chosen for a new secondary school in Strømmen, Norway, and is reminiscent of the town's industrial heritage. The school required a 100-year lifespan and sustainability credentials were important in this low-energy building.
Nordic Brown products are pre-oxidised at Aurubis' factory to give straightaway the same oxidised brown surface that otherwise develops over time in the environment. The thickness of the oxide layer determines the colour and the darkening oxidisation process continues in the natural environment.
Aurubis Architectural
www.aurubis.co.uk
Interim teaching accommodation
Portakabin Hire has delivered a number of school buildings and classrooms to accommodate around 22,000 school children in the last academic year.
According to the Local Government Association, despite the creation of an additional 90,000 primary school places, an extra 130,000 places will still be needed by 2018. In the London Borough of Lewisham, Portakabin Hire provided a complete, self-contained primary school in eight weeks from receipt of order to handover.
By completing most of the building work before getting to site, the company says it was able to reduce programme times, improve the safety of school sites and ensure less disruption to teaching.
Portakabin Hire
www.portakabin.co.uk
Doorsets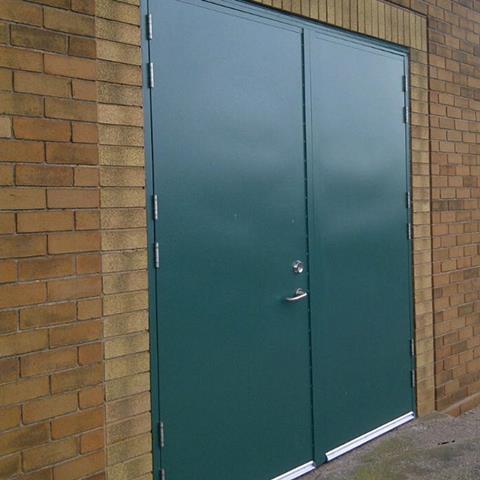 Abloy UK has launched the Abloy Door, a complete door-set that features an EL160 mechanical lock case with automatic deadlocking, lever handle set, Protec2 euro profile cylinder, and panic bar, and is LPS 1175 SR2 certified by the Loss Prevention Council Board (LPCB) and can be used in several environments, including schools.
Products certified to the LPCB's LPS 1175 SR2 standard provide three minutes of resistance to determined attack by an opportunist burglar using a range of techniques including those that involve creation of noise. The door is also fire rated to standards BS 479 Part 22 and EN 1634-1:2000.
Abloy
www.abloy.co.uk
Movers and Makers
Comar, whose products specialise in sectors such as education, commercial and leisure, has launched its BIM-ready website. The new website has a menu allowing one-click information on project references, aluminium system selection, BIM access, environmental credentials, CPD and latest news. It offers detailed technical information, such as technical manuals, test certification, NBS templates and clauses.
Timber windows and doors manufacturer Mumford & Wood, which previously refurbished Cheltenham Ladies' College, is recognised in the BRE Green Guide to Specification as A+ rated. In research carried out by the Institute for Building & Urban Design at Heriott Watt University, the results of studies on service life planning, whole life cost and life cycle assessment identified that timber windows made to the company's standards have a life expectancy of 56-65 years.
Sustainable buildings material manufacturers Lime Technology and Hemcrete Projects have rebranded under the joint Limetec Group banner. Limetec Group specialises in helping customers create buildings which are eco-efficient: conserving energy use through thermal management and employing natural, organic materials. The new website is designed to cater for self-builders and renovators, architects and specifiers, and commercial and trade customers.
A CPD module aimed at helping construction professionals tackle the performance gap has been launched this month by Actis, which previously helped St Peter's Primary in Kent to become a carbon neutral school. The seminar responds to the Zero Carbon Hub's call for a major cultural shift within the industry to enable the UK to achieve its 2020 ambition of ensuring 90% of new builds meet or exceed their designed energy performance.