This week's roofing products include bespoke rooflighting for an RIBA award-winning house in Suffolk and a roofing system at a new care housing scheme in North Yorkshire
Rooflights of RIBA award-winning home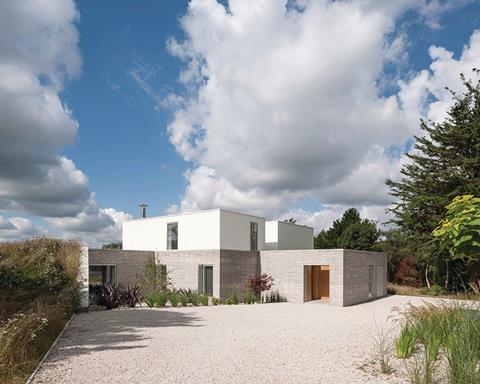 A bespoke eaves rooflight from Glazing Vision has been chosen for a RIBA award-winning new house, situated on the edge of River Alde in Suffolk. Glazing Vision worked closely with architects SOUP to ensure the rooflight met the technical and aesthetic requirements of the project. The firm says the homeowner's requirement for a haven of peace and tranquillity was fulfilled, primarily because of the carefully planned use of light and space throughout the building.
Glazing Vision
Roof panels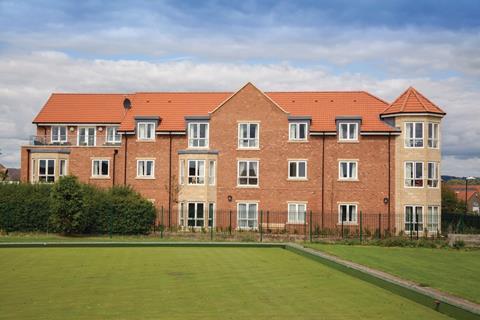 The Kingspan OPTIM-R roofing system and Kingspan Thermataper TT47 LPC/FM have been installed at a new care housing scheme in North Yorkshire. The project required optimum thermal performance and the required tapered fall, with a minimal build-up. Approximately 30mm of Kingspan OPTIM-R roofing system was used to maintain the target U-value of 0.15 W/m²K. A further layer of high performance Kingspan Thermataper TT47 LPC/FM was installed above the Kingspan OPTIM-R roofing system. The company says both products ensured the roof met its U-value requirements with the thinnest possible build-up.
Kingspan Insulation
Roof trim
Rooflight specialist Whitesales has launched the Em-Trim FasciaFree roof trim. The company claims the product gives a smart, professional finish to any flat roof edge, while also working where a deeper trim may be required. As regulatory requirements for roof insulation thickness have increased in recent years - a trend looking set to continue - the 200mm Em-Trim FasciaFree supports Part L compliance. The Em-Trim FasciaFree is made from tough, enhanced polyester and is available from stock for next day delivery.
Whitesales
Curved roof for distribution centre
CA Group's Twin-Therm Cerberus curved roof has been used on a 30,000m2 distribution centre at Prologis Park, Dunstable. The new centre will showcase some of the latest innovations in building envelope design. The curved roof was chosen to reduce the amount of dead space within the warehouse, together with the associated heating costs and CO2 emissions. The company says the Twin-Therm Cerberus curved roof was chosen not only because of its aesthetic appeal, but also as a result of its sustainable credentials.
CA Group
Weather resistant panel for concrete soffits
Panel Systems, specialist suppliers of insulated panels, has launched a new weather-resistant panel called Soffitliner, which is designed to improve the thermal performance of exposed concrete soffits. The company claims the Soffitliner range offers an effective means of improving energy efficiency. There are three products within the new range; all of which are faced with 6mm thickness, class "0" cement particle board and are factory bonded with different thicknesses of insulation. The Soffitliner products are available in different sheet sizes and can be fixed directly to concrete soffits using mechanical fixings.
Panel Systems
Composite roof panels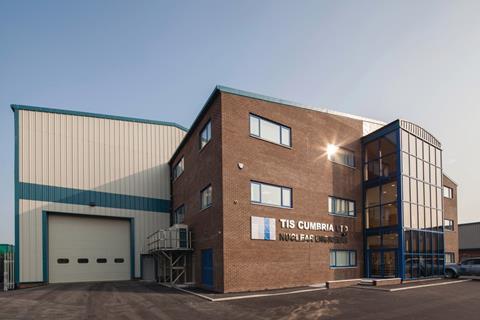 Building products manufacturer Steadmans has supplied materials for three new buildings for TIS Cumbria, West Cumbria's welding and non-destructive testing specialists. Steadmans supplied more than 5,600m2 of AS35 100mm composite panels in a combination of goose-wing grey and ocean blue. The company claims the composite panels are ideal for use in the efficient completion of a wide variety of building envelopes, from commercial and warehouse uses to office blocks. The panels are available in a range of thicknesses, from 40mm up to 120mm.
Steadmans
Slates for care home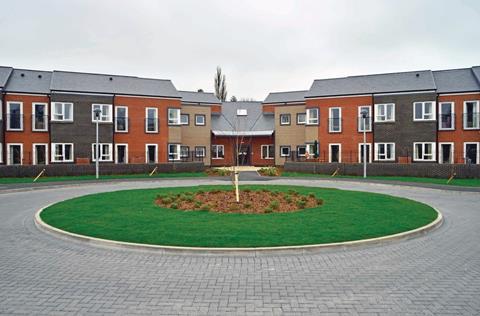 More than 30,000 of SSQ's Del Carmen slates have been specified for Fremantle Court care home. SSQ's Del Carmen slate is tested to NF228 standards, which tests for water absorption levels, flexural and transversal strengths, density and the carbonate and non-carbonate content. The company claims their Carmen slate is extremely cost effective as well as being long lasting and durable, which was a top priority for this project. The slates were selected for use across the entirety of the new building.
SSQ Group
Movers and Makers
Two of Recticel Insulation's flat roofing products have achieved British Board of Agrément (BBA) certification. Powerdeck F, a mineral-coated glass fleeced faced product suitable for built-up felt, mastic asphalt and single-ply systems and Powerdeck B, a bituminous glass fleece faced board (top surface) suitable for use in torch-on waterproofing systems, have gained BBA certification.
Monier Redland has launched its new FixMaster Online tool and the Redland guide to BS5534. The launch coincides with the publication of the revised British Standard Code of Practice for roof slating and tiling, BS5534:2014. FixMaster Online is a response tool which specifiers, merchants and contractors can access via the web and on mobile devices. The Redland guide to BS5534 explains the changes to the code of practice in detail. FixMaster Online and the Redland guide to BS5534 can be found at www.redland.co.uk/bs5534
Marley Eternit has launched a range of new resources to make it easier for contractors and merchants to find and select the most suitable roofing products and fixings. The new resources include an online product selector, as well as a brand new roofing catalogue, wall chart and pocket guide. The company claims the roofing resources will make it as easy as possible for contractors, merchants, specifiers and self builders to choose the right roofing product, fittings and accessories for their project.
Swish Building Products has launched a new website, which will include the company's digital literature library as well as product brochures, technical guides and installation manuals. Targeting the commercial sector and domestic market on behalf of its approved installers, the Swish website balances this approach using dedicated buttons and log-in areas. www.swishbp.co.uk