In Goudhurst, Kent a new fascia and soffit system has been specified for the renovation of an old Methodist chapel, while the 16th century Tudor Kirtling Tower switches to a biomass heating system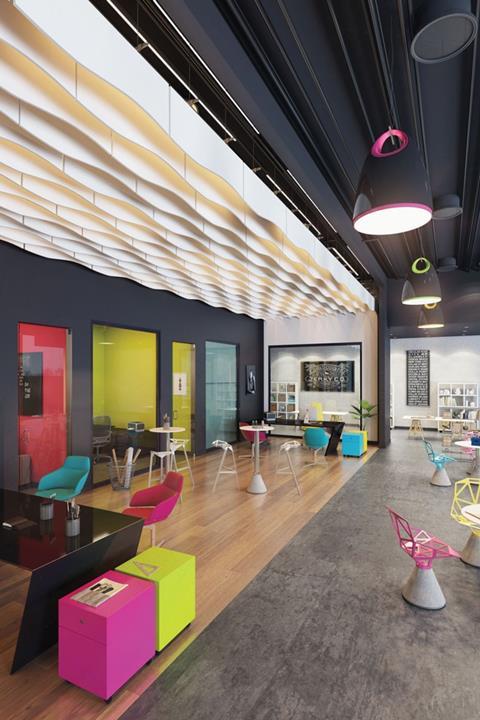 Ceiling baffles
Armstrong has launched curved mineral baffles to enhance its existing range. Especially suitable for large open spaces with contemporary exposed soffits, such as transport hubs, schools and offices, the new curved baffles are ready to fix from a standard suspension grid or direct from the soffit. The baffles are manufactured from 80% recycled content and are 90% resistant to humidity. The company says as well as being energy efficient, the curved baffles are an attractive solution for large open areas where normal suspended grid fixing is not possible.
Armstrong
www.armstrong.co.uk
Movers and Makers
The National Structural Timber Specification has been published. The guide will aid specification of structural timber solutions when in competition with other materials. The specification guide covers information exchange, materials, fabrication, erection, protection and quality assurances – together with providing the structural timber industry with best practice guidelines, against which timber buildings can be erected. The document will help present timber as a standard construction method for larger buildings.
Building Services Research Information Association has launched its new Soft Landings & Government Soft Landings guide, which is available to download from its website. The company said the guide will assist in demonstrating how well-designed energy efficient and well-managed buildings can result in improved occupant health and wellbeing and, potentially, productivity.
Carpet tile manufacturer Desso has achieved Cradle to Cradle Gold level certification for a new carpet tile collection. To reach this milestone, Desso has had to fulfil a broad range of tough environmental and human health criteria, as defined within the Cradle to Cradle Certified Product Standard. Desso's new Gold Collection comes standard with an EcoBase backing that contains upcycled re-engineered calcium carbonate (chalk) from local drinking water companies, which is 100% recyclable in Desso's own production process.
Construction chemicals specialist Sika has achieved a BRE Green Guide rating of A+ for its liquid applied vinyl flooring system ComfortFloor. The company said it was the first resin flooring system to achieve an A+, the highest rating available. The product is suitable for commercial and public building applications and can be applied in different thicknesses depending on the type of application.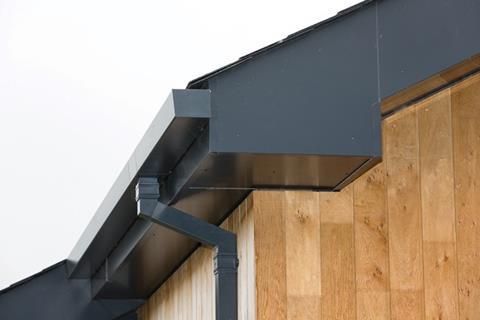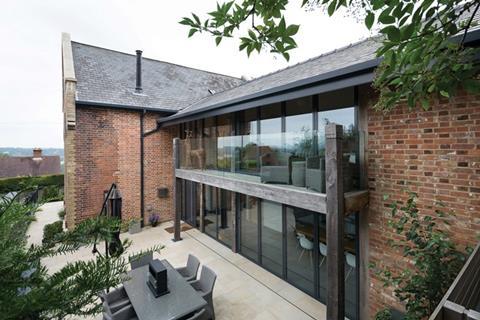 Fascia and Soffit System
Marley Alutec's composite aluminium Evoke fascia and soffit system has been specified for the complete renovation of an old Methodist chapel located in Goudhurst, Kent. The company said the Evoke range was chosen as the system is fully recyclable. Marley Alutec's Evoke range is made from a recycled polyethylene core with an aluminium outer layer, with a life expectancy of 50 years or more.
Marley Alutec
www.marleyalutec.co.uk
Wall insulation
Insulation specialist Celotex has launched new premium performance solution for full fill cavity wall applications. Mechanically engineered with a rebated edge to eliminate the passage of moisture, Celotex CF5000 has a lambda value of 0.021W/mK. The company said Celotex CF5000 helps to deliver a U-value within the wall of 0.18 W/m²K without the need to widen the cavity. It is available in sheet sizes of 1,200mm x 450mm.
Celotex
www.celotex.co.uk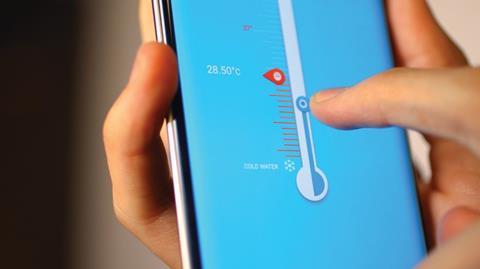 Shower system
Italian bathroom designer Tissino has launched a new digital shower system. The Intelligent Series has been designed for hotels, leisure complexes, apartments, hospitals and homes. The company said the Intelligent Series is proven to save up to 30% water and energy. The default settings on the showers can be installed for up to three people and they have been designed to suit any modern bathroom.
Tissino
www.tissino.co.uk
Biomass heating systems
Two Windhager biomass district heating systems have been installed at Kirtling Tower – a grade I, 16th century Tudor house. The company says the estate made the decision to convert to biomass as an economical and more sustainable alternative to its previous oil heating system. As a result, two separate Windhager biomass district heating systems, each comprising an 180kW BioWIN Excel Kaskade system were installed. The project is expected to complete by the winter.
Windhager
www.windhager.co.uk
Roof tiles
Arcon Housing Association has specified Riven Edgemere tiles from Marley Eternit for its new housing development in Manchester. The tiles have been used on Arcon's new development of 10 properties on the site of the former St George's Church in Gorton, in the south-east of Manchester. The company said their tiles were chosen as they achieve an A+ rating in the BRE's Green Guide to Specification and certification to the BES 6001 standard for Responsible Sourcing.
Marley Eternit
www.marleyeternit.co.uk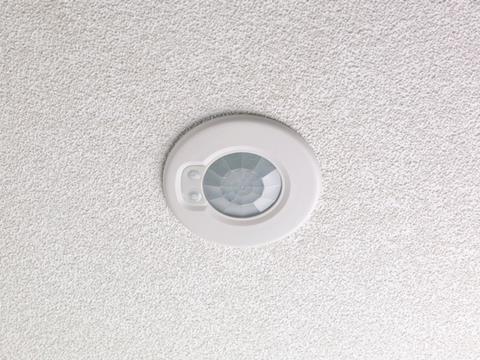 Lighting sensor
Lighting controls specialists CP Electronics has further extended its "i" energy-saving range with the addition of a new push-button flush mounted PIR movement sensor. Boasting the same functionality as the GESM, its surface-mounted counterpart, the new GEFL-PB product is said to be compatible with all lamp types including LED. The company says the GEFL-PB is simple to install and allows users complete control of their energy consumption.
CP Electronics
www.green-i.co.uk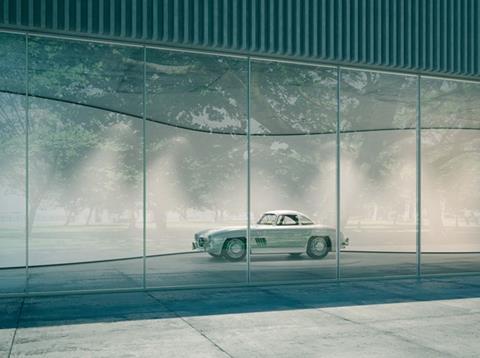 Facade system
Schueco has announced the launch of the FWS 35 PD Panorama Design facade system. A choice of two levels of insulation is offered – HI (highly insulated) or SI (super-insulated) – enabling the Schueco FWS 35 PD facade to offer performance flexibility according to specification needs. The company said the system is suited for low-rise, high-end residential and commercial projects. The facade system can accommodate double and triple-glazed units from 22mm to 50mm thick with weights up to 250kg per transom.
Schueco
www.schueco.com