A week into our Green for Growth campaign, Building looks at why the government has gone cold on the green agenda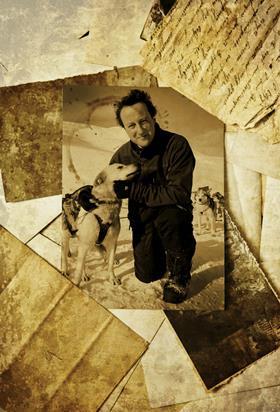 Just after prime minister David Cameron came into office in May 2010, he famously pledged to make his the "greenest government ever". And in April last year, at a clean energy summit in London, he boasted to energy ministers from the world's leading nations that this was "exactly what we have".
The government is indeed locked into a legally binding target to reduce carbon emissions by 80% by 2050. Buildings must play a key role in achieving this, as they are responsible for about half of all emissions in the UK. And the government has created a raft of initiatives on green building, including its flagship Green Deal, which is supposed to create 60,000 jobs; its roll-out of 22GW of solar power across the nation; and its vow to continue the previous government's commitment of making all new homes zero carbon from 2016.
But speaking to industry leaders, it's clear the reality is that the prime minister's ambition is way off plan. Since 2010 there have been U-turns on solar subsidies and display energy certificates, delay on electricity market reform and continual erosion of the Green Deal's predicted market stimulus. And all of this has been taking place against a backdrop of government infighting over green policy, with the chancellor seemingly one of its most high-profile critics.
At stake is the huge growth that industry and parts of the government believe can come from sustainability, with the Confederation of British Industry for one estimating that the green economy could provide a £20bn boost to the UK economy by 2015.
Paul King, chief executive of the UK Green Building council (UKGBC) says: "The [green] agenda has gone backwards and the big issue there is a loss of confidence, which is potentially very damaging to growth." Former chief construction adviser Paul Morrell adds: "The government don't seem to want to take a leadership position."
That's why, last week, Building launched its Green for Growth campaign to get the government to put green building back on the agenda. But how bad is the government's record, why has it failed to live up to its own ambitions, and what effect has all this had on the sector?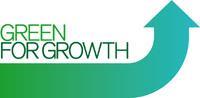 Conflict
The government's climb-downs over green policy have been well documented (see boxes, below). It is little surprise, therefore, that a recent poll, conducted by YouGov, found that just 2% of people believe Cameron's "greenest ever" pledge has been met in practice, with chancellor George Osborne marking a clear distinction from the previous government by saying that "saving the planet" risks "putting the country out of business".
Morrell says this negative rhetoric has led to a situation where the construction industry does not know whether the coalition is committed to green policies or not. "The frustration is not about lack of support, it is lack of clarity about what the position actually is, and that we'd give up the opportunity for growth, because the signals from government are vague."
In the housing sector, for example, Andrew Mellor, director of environment at PRP Architects, says he has fewer green projects on his books than three years ago because clients are struggling to masterplan developments with the pathway to zero carbon in 2016 still unclear. "We have projects being masterplanned where we have to have a route map for the delivery of that project and we have to plan it now and we can't," he says.
Last year the government proposed to make the 2013 revision of Part L of the Building Regulations (see zero carbon box page 23), which governs energy usage in buildings, less onerous. This is a particular concern for Mellor as it's this that determines the pathway to 2016. With the publication of the results of its consultations overdue, he says he is sceptical that the revision will be published in April for implementation in October as forecast. If the government does decide to downgrade its environmental ambitions, he says it will be very difficult to achieve the uplift needed in 2016 to reach zero carbon.
Patrick Brown, assistant director for sustainability at the British Property Foundation, says the commercial development market is experiencing similar problems. "A new development can start planning 10-15 years from the foundations being laid. We are only six years out from 2019 and we still don't have clarity [on zero carbon and allowable solutions]," he says. "I think people would find value in being able to point to a development and say, 'This is zero carbon.'"
The government's abandonment of the roll-out of display energy certificates (DEC), once a stated aim, and its backing instead of energy performance certificates (EPC), which measure only theoretical predicted energy usage, is also problematic, says Brown. "What most of our members would agree on is if we are going to do something, do it right. Have a market indicator that has value and is robust," he says.
The [green] agenda has gone backwards and the big issue there is a loss of confidence, which is potentially very damaging to growth

Paul King, UK Green Building Council
The government's record in other areas isn't exactly glowing either. Last year's autumn statement revealed that the Green Investment Bank would not be able to borrow until 2016; the funding for a pilot carbon capture and storage project has yet to be spent after a competition to win it crumbled; and slow progress on energy market reform has been a factor in EDF Energy's choice to delay its final investment decision on building new nuclear plants in the UK.
For businesses, this lack of sure leadership has meant that decisions to invest in "low carbon" markets are harder to justify, according to Morrell. "If there's a belief that that is not the government's aspiration, then everybody who argues that there is opportunity in this situation, [who is] designing a service for more efficient construction, starts to lose traction in boardrooms."
One example of that has been the experience of John Sinfield, the managing director of manufacturer Knauf Insulation. The government's final impact assessment of the Green Deal slashed its predictions for the amount of solid wall insulation work from 377,000 installations to March 2015 to just 147,000. Sinfield says: "Two years ago I went to the group asking for investment in my solid wall solutions and we spent a lot of money and time to get them put together and certified. Now, I'm having to go back to the group and say the paybacks I put in my capital expenditure plan are going to have to be extended.
"They then don't look at me favourably when I ask for investment for other new products," he says. Sinfield points out that this means the German firm, which has a presence across Europe, is more likely to try to grow its business elsewhere.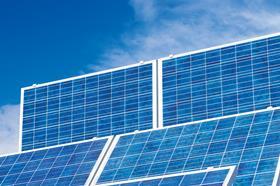 Sinfield says another controversial policy U-turn - cuts to the feed-in tariff for solar electricity (see box page 23) - has not gone unnoticed, potentially affecting investment decisions in unrelated areas. UKGBC's King says: "The way in which the government changed the feed-in tariff policy, the suddenness and the abruptness of the change, was very counterproductive. Not only for the fledgling solar business but to a broader group of people who then thought that this [investing in green] is too risky if the government is going to change policy like this."
Why have these policy changes been allowed to happen when the government and the industry are so desperate for growth? Almost everyone Building speaks to points to a single body - the Treasury.
Treasury
At the Tory party conference in 2011 Osborne promised that under his watch the UK would not cut its carbon emissions faster than its fellow countries in Europe, adding that he was worried that "a decade of environmental laws and regulations are piling costs on the energy bills of households and companies".
The Treasury, as you'd expect, denies it is putting a brake on growth by its actions, with a spokesperson telling Building that it was "committed to making progress" on climate change and was "pursing growth in all sectors", and pointing to the Green Investment Bank and the UK Guarantees scheme as examples of where the Treasury was helping the green construction economy.
There clearly is no belief inside the Treasury that there is real opportunity for growth in the green agenda. I don't know why they think that

Paul Morrell
However, Morrell has seen the situation up close and concludes: "There clearly is no belief inside the Treasury that there is real opportunity for growth in the green agenda."
Brian Berry, chief executive of the Federation of Master Builders, says the Treasury was just reacting to the financial crisis and not taking a strategic view. He says: "A key example of that is the reduction of VAT on repair and maintenance work despite a chorus of other departments all in principle behind the idea. The Treasury blocked it purely because you can't get a return in 12 months."
In addition to the Treasury's stance, the prime minister's blocking of the appointment of David Kennedy, chief executive of the Committee on Climate Change (CCC), as permanent secretary to the energy department, was fiercely cricitised. Business leader Stephen Lovegrove was appointed to the post earlier this month because of his wider business experience. WWF's Keith Allott said at the time that it was "hard to read it as anything other than an effort to stop the department from being run by a respected expert who actually supports strong action on climate change."
These moves have been pushed through despite Department of Energy and Climate Change ministers repeatedly stating support for green growth and foreign secretary William Hague reportedly writing to all Cabinet members calling on them to support the green economy.
investor confidence. The government may want to be the greenest ever but to achieve that aim it will need to make strides in greening the UK economy - and with a 9% share of GDP, construction has a key role to play in that. But it needs government policy firmly behind it.
GREENEST EVER? HOW THE COALITION FELL SHORT ON SUSTAINABILITY
FITS
DECS
ENERGY REFORM MARKET
ZERO CARBON
GREEN DEAL
June 2011 - The government slashes subsidies for large-scale photovoltaic schemes after a fast-track review.
March 2011 - Government says it will roll out display energy certificates (DEC) to all commercial buildings by October 2012 in its Carbon Plan.
May 2012 - The government publishes its draft energy bill, which is designed to facilitate the construction of new, low-carbon power plants.
March 2011 - Osborne announces that zero carbon homes will no longer have to generate enough energy to mitigate the energy use from appliances in the home.
Nov 2011 - Energy secretary Chris Huhne unveils Green Deal saying it will drive £14bn of investment by 2020 from a launch in October 2012.
Oct 2011 - The government announces it will slash subsidies for domestic solar installations in six weeks' time. However, the short timescale, which would mean the policy coming into force before the consultation closes, prompts installation rates to rocket to over 25,000 a week. After the deadline the installation rate collapses to nearly zero.
April 2011 - The Property and Energy Professionals Association finds 16,550 out of an estimated 40,000 eligible public buildings, mostly run by local authorities, do not have DECs, despite them being required by law.
Nov 2012 - Government publishes plans to include incentives to reduce energy demand in its reforms of the electricity market, a move that could stimulate work retrofitting existing buildings to make them more efficient.
July 2011 - The Zero Carbon Hub outlines its plans for how allowable solutions - which allow housing developers to meet zero carbon standard by financing off site developments - should work.
Jan 2012 - Building reveals loft and cavity insulation work will collapse by up to 93% under the Green Deal.
Spring 2012 - While a legal challenge is mounted against implementation of the cut, the industry experiences a further two boom and bust cycles as cuts to the tariff and fabric efficiency requirements are introduced.
Sept 2011 - Chancellor George Osborne steps in to block the roll-out of DECs as part of the Energy Bill.
Dec 2012 - EDF Energy, the firm set to be the first to use the new framework to assure its £10bn investment in a new nuclear power plant at Hinkley Point in Somerset, says it is pushing back its decision to go ahead with Hinkley partly due to slow progress on the details of the reforms.
Oct 2012 - Government puts the Code for Sustainable Homes up for review as part of an effort to slash red tape.
Feb 2012 - Consultation opens on changes to Part L, including a proposal to force people to upgrade the energy performance of their buildings when making improvements - called consequential improvements.
Aug 2012 - A final boom occurs before the introduction of a rolling cost control mechanism followed by another drop.
Oct 2011 - Dan Labbad, co-chair of the Green Construction Board, reveals it will examine the future of DECs. He says: "From my perspective, measurement is key. If you can't measure it, you can't manage it."

Jan 2013 - The government still has yet to respond to Zero Carbon Hub proposals or say how allowable solutions policy will work in practice.
April 2012 - Media briefed that government will backtrack on consequential improvements policy amid a media backlash that labels it a "conservatory tax".
Jan 2013 - The government faces compensation claims of about £50m from firms that say they lost millions of pounds of business from the cut.
Dec 2012 - Government confirms private sector buildings will only need to have energy performance certificates (EPC) displayed.
Sept 2012 - It emerges that the move to quash consequential improvements will mean 2.2 million fewer Green Deals, according to government estimates.
Jan 2013 - Regulations come into effect requiring commercial buildings to display their EPCs
Oct 2012 - The legislative framework for the Green Deal is in place but the loans, the unique element of the scheme, will not be available until 28 January.
Dec 2012 - Communities secretary announces that the consequential improvements policy has been ditched.
Jan 2013 - Insulation industry claims over 800 jobs have been lost because of delays to the Green Deal.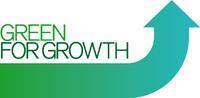 Go to building.co.uk/greenforgrowth to add your support to the campaign, and help protect construction jobs while saving the planet. You can also follow the campaign on Twitter #green4growth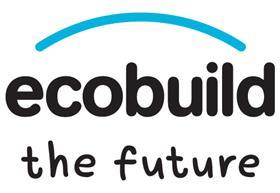 The world's biggest event for sustainable design, construction and the built environment
The issues raised in our campaign will be discussed at these Ecobuild sessions:
Tuesday 5 March
The Green Deal and Eco - how will it deliver
Is this the end of the road for zero carbon?
Wednesday 6 March
Green for growth - reality check, and in the Refurbishing Britain and Rules and Regulations seminar streams.