Five ways the government could stimulate investment in green construction and boost the economy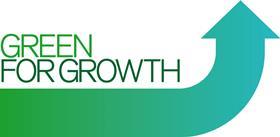 Building is calling on ministers to stimulate the industry quickly by improving investment in retrofit programmes, and to increase certainty around longer-term, large-scale energy infrastructure developments.
This should include a comprehensive strategy to combat carbon in the built environment. Action is needed now to combat growing concerns that the government is backtracking on the green agenda, putting the UK industry's leadership in this area at risk.
This action should include measures in five key areas:
1. The Green Deal
Government to look at further incentives, particularly structured tax incentives, to encourage homeowners to take up the Green Deal
Government to revisit its decision to drop the proposed introduction of consequential improvements into 2013 Part L, which would be a powerful driver of the Green Deal
2. Ringfence spending for public sector retrofit programmes
Government to consider a ring-fenced retrofit programme for public buildings, funded by a combination of the £1.5bn annual government departmental underspend, bringing forward spending from later in the parliament, and by transferring programme to capital spend
3. Zero-carbon homes
Government immediately to clarify a realistic trajectory to zero carbon all new buildings
Work on the associated mechanisms, including allowable solutions, to be completed as a priority
4. Display energy certificates
Government to reinstate the commitment to DECs for commercial buildings and to prepare a trajectory for their extension to all buildings
Urgent clarification of how proposals contained in the 2011 Energy Act to outlaw the letting of buildings with lower than F or G energy ratings by 2018 will be enacted
5. Long-term energy infrastructure investment
Government to encourage investment in green infrastructure by providing greater clarity and considering: preferential treatment for low-carbon schemes under the UK Guarantees scheme; tax harmonisation; and abandoning the requirement for public debt to be falling before the Green Investment Bank can raise money