This week, Mace has a friend in a high place, construction is proved to be more comradely than many imagined and the industry puts its hand in its pocket for worthy recipients – plus, Leeds get a mural in double-quick time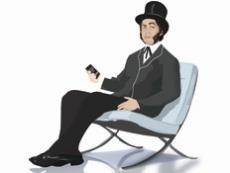 Macing it
We begin this week with Mace, which announces that its former strategic adviser James Marshall is now head of Number 10's policy unit. His new role puts him in charge of delivering policy for Theresa May's government. Wags might be tempted to think that might be the policy to keep her in power at any cost, but however long she lasts Mace thinks it's a good thing its former man is there. The firm's head of corporate comms Tom Lees says: "Having James' experienced pair of hands at the heart of political power is a good thing for the country and a good thing for the construction industry." And not bad for Mace either, he might have added.
Left orange-faced
To the V&A for the launch of the Amanda Levete, Arup and Wates' £48m Exhibition Road Quarter – aka the museum's new entrance and subterranean Sainsbury Gallery. My hack was shepherded round a tour of the scheme, which included steel columns sunk an extraordinary 50m into the ground. They've been painted orangey-red, a colour properly known as "international orange" and associated with feats of engineering and astronauts. As journalists inspected one such column, a reporter piped up: "It looks like Sainsbury's orange. Was it chosen by the Sainsbury family?" I'm pleased to say it wasn't my hack who was solemnly told by project architect Matt Wilkinson: "The donors have no creative input."
Slippery slope
Still at the V&A, the most visible feature of the new, mostly underground project is the expansive Sackler Courtyard, which is paved with 11,000 white porcelain tiles handmade in Holland. I'd have thought that's rather slippy but I'm told the stuff that's gone in at Kensington has considerably more grip than a teacup. The problem is that the pure colouring of the porcelain means the museum has drawn up a "cleaning strategy" that involves scrubbing it every morning with an extra-deep clean at weekends. Pity the cleaners.
Have you heard the latest?
I like a bit of gossip as much as the next person, but I was still rather chuffed to see proof that the construction industry isn't a hotbed of office politics. A new survey, put together by corporate checking service uCheck, found construction ranks as the seventh-lowest profession in terms of office politics, well behind the likes of the Civil Service, which topped the rankings (no surprise to anybody who used to watch Yes Minister), followed by advertising, engineering, the media (whatever next!) and IT. One-third of respondents said they thought getting involved in office politics would help them gain a promotion, while one-third – mostly men, it turns out – think office politics can be a "positive phenomenon". I've always believed construction types to be a better breed than most…
Actions speak louder than words
And finally back to Mace … After a pretty gruelling month for the country's emergency services, I was heartened to learn the Mace Foundation, a charity set up by the firm in 2012, has launched an appeal to raise more than £200,000 to support them. Kicking things off with a generous £100,000 donation, Mace paid tribute to those who "run towards danger and save lives". Many MPs said similarly positive things about the bravery of the firefighters and police who tackled the blaze at Grenfell Tower and earlier protected people from the terrorist attacks in London's Borough Market. And shortly afterwards some of those very same MPs voted down a proposal to remove the 1% pay cap for public sector workers, including the emergency services. Hey ho.
Art in the fast lane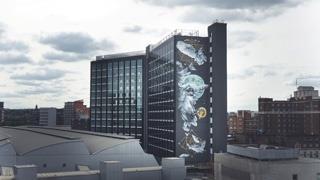 Only a week ago, I revealed what was set to be the UK's tallest mural, a giant artwork then being painted up the side of the 47m-high Bruntwood Platform building in Leeds. According to the artists – a duo named Nomad Clan – the work, Athena Rising, was going to take a month to complete. Well blow me sideways, the talented pair have gone and finished it two weeks early, suspended in a cradle and braving wind, blazing sunshine and driving rain to complete the piece. Andrew Cooper, chief executive of Leeds BID, which backs a city-wide art campaign, said the mural "celebrates and strengthens Leeds' cultural offering". Does that, I wonder, include its football team, known to some as Dirty Leeds?
Send any juicy industry gossip to hansom@ubm.com