It's time to bring domestic dwelling disputes within the adjudication provisions of the Construction Act – this is getting crazy
By the time this dispute got to His Honour Judge Stephen Davies, it was too late to do judging the way he likes. It was a house extension, originally priced at £156,370. The client was Dr Mohamed Mirza. The builder was The Sky's the Limit Transformations Ltd. There was, eventually, an acrimonious falling‑out. The builder complained about payment, walked off, then quit altogether. The lawyers trotted onto the pitch. The builder claimed for work done, variations, loss and expense. The customer claimed for another builder to complete the works, the extra costs, and the defective works. Don't suggest I am being flippant when I say it was all the usual stuff. It was.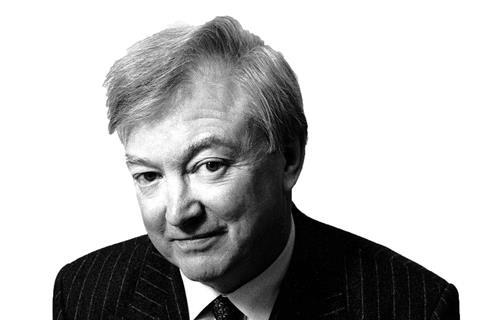 Four years later it came to the Technology and Construction Court at the Manchester City Justice Centre. There was a five-day trial. The procedure was "traditional litigation". Solicitors and barristers for both sides, expert evidence from a building surveyor (one each), a mechanical engineer (one each), an electrical engineer (one each), and a quantity surveyor (one each). There were 184 issues. One such, touching up new plaster, saw the QSs agree the item at £10.
Judge Davies said: "My decision is that there is nothing further due to the claimant under the final account. He had been overpaid and, in the absence of a counterclaim, nothing due to the defendant either." And this is where the judge got stuck in. He added: "It is a great shame that the parties have been unable to resolve their dispute out of court, given the amount of time, effort, stress and cost the whole process has taken for the individuals concerned.
>>> Also read: Force majeure in the context of war
>>> Also read: A protocol for operational BIM
"It is of course the function of the court to resolve disputes where the parties are unable to do so. However, I am acutely aware that, as so often occurs in this type of case, the outcome will likely be a financial disaster for one of the parties and, even if not, likely an expensive and ultimately unrewarding result for both.
"In my view concrete steps to address the challenge of finding a time and cost effective means of fairly resolving domestic property renovation building contract disputes are required. Based on what is now my relatively longstanding experience, both as advocate and as a TCC circuit judge, in case-managing and trying such cases, I would suggest that one option well worth considering is …" and he came up with a scheme. Judge Davies wants such disputes to have a capped costs budget of £25,000 per party. Broken down as to £2,500 for disclosure, £5,000 per expert evidence, £5,000 for mediation, £2,500 for witness statements and £10,000 for trial preparation and the trial.
In 1996 we lobbied parliament to give us a 28-day dispute resolution process. It has been hugely successful. But we dropped the ball when it comes to domestic disputes such as this
To achieve those economies, he would have allowed one expert only (a building surveyor), a pause for mediation, and if that failed he would issue an order for compulsory early neutral evaluation in front of another judge. There, witness statements would be limited to matters remaining in dispute (and limited by length and number). As for the trial, one day only would be ordered. And in that single day he would permit one hour each for cross-examination of each party's witness. One only single joint expert would attend (via Zoom), to answer questions from the judge and parties, for not more than one hour in total. Phew – are you keeping up? Then one hour for the barristers' closing submissions, followed by a judgment there and then.
Judge Davies paused and reminded himself that he had eventually compiled a 34-page judgment. He recognised that his proposals would not produce anything like the sort of judgment he had produced in this case in terms of length and detail. But he said it would enable the judge to produce a judgment after a fair and open, but summary, trial process in which the key issues were ventilated and which was reasonably speedy and reasonably inexpensive. Essentially, it would allow the parties a better chance to settle with the benefit of independent expert opinion before being plunged into trial. It would also provide a better chance to avoid financial disaster if the case had to go to trial.
The judge said: "Most importantly, it would be fair since based on my experience of such cases, it is unlikely that a more intensive, and thus more lengthy and expensive trial process would produce a result significantly different to the result produced through this procedure."
Well, well. I have heard that sort of remark before; 1996, to be precise. Lord Wolfe in his Access to Justice review said litigation was too expensive, too long-winded and, wait for it, often unnecessary – with the worst culprit our own industry. Parliament asked us in construction litigation, "What's up and what's to be done?" The cry then was just the same as that some weeks ago by Judge Stephen Davies on this very ordinary house extension dispute.
We only need a deep forensic inquiry for the rarest of complex disputes. So, in 1996 we lobbied parliament to give us, by statute, a 28-day dispute resolution process. It has been hugely successful. But we dropped the ball when it comes to disputes such as this. Domestic dwelling stuff is outwith the act of parliament that gave us 28-day adjudication. And when we ask litigation in 2022 to perform, it jolly well doesn't. Come on, parliament, put the system right: bring domestic disputes into the Construction Act.
Tony Bingham is a barrister and arbitrator at 3 Paper Buildings, Temple