With support from CRASH, its patrons and supporters, derelict almshouses have been transformed into comfortable homes that provide a sanctuary for those that have experienced real hardship
View the full print version of the CRASH supplement here >>>
Broken windows, collapsed ceilings, and cold, uninhabitable rooms. Over a year ago, this was the condition of the former almshouses situated in the grounds of St Paul's Church in Salisbury city centre. They had lain empty for the past 10 years and were a waste of potentially good residential accommodation in the city.
But with the help of CRASH, the buildings have been saved from dereliction and put back into use, providing comfortable one person flats for previously homeless people from the area.
Built in 1863, the almshouses were originally meant for single, middle aged ladies on limited incomes. But by the mid 20th century, changing social conditions meant it was increasingly difficult to find suitable candidates to live in the houses. In 1961 the buildings were converted into 12 flats and in 1972 were given a grade-II listing. Over time the buildings needed repairs but with no funding available they deteriorated further and were judged unsuitable for inhabitation.
"We wanted to restore these flats at St Paul's and create a community where conditions enable people to develop their skills, regain their self-esteem and take a more meaningful place in society," says Brian Swann, director of operations and partnerships at Bournemouth Churches Housing Association (BCHA), who approached CRASH for help with the £700,000 project.
CRASH responded by involving patron firms EC Harris and Galliford Try who gave professional expertise and British Gypsum and Siniat who donated materials. The charity also enlisted the help of supporters Altro, Lecaflor and MK Electrical and awarded the project a cash grant, including a donation from The Story of Christmas Appeal.
The total value of the support that came from CRASH was £76,240, which enabled the flats to be properly insulated for the first time.
"Well designed and expertly built environments have a positive effect on how we feel and behave"
New carpets were fitted in the bedrooms and living-rooms and vinyl flooring in the bathrooms and kitchens. Kitchens were supplied with new fittings and bathrooms with new sanitaryware.
Double-glazed aluminium windows were installed throughout together with more energy-efficient combination boilers and gas central heating. The heating costs will be significantly reduced - by as much as 50%. Cheaper fuel bills will make a significant difference to the living costs for the residents living on low incomes.
With support from CRASH, its patrons and supporters, the BCHA and Salisbury Trust for the Homeless, the buildings have been transformed into comfortable homes that will provide a welcome sanctuary for those that have previously experienced real hardship.
"Well designed and expertly built environments have a positive effect on how we feel and behave. It is no different for people who are homeless," says CRASH chief executive Francesca Roberts. "Accommodation that is safe, clean and built with quality materials gives people shelter as well as confidence and hope for the future. Thanks to all the firms involved in this project, previously homeless people have had a chance to get a roof over their heads and rebuild their lives."
A resident's story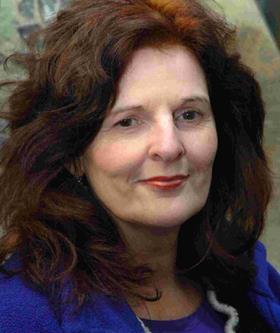 Fleur Kemsley is one of the first residents to move into St Paul's Homes. Her story shows how homelessness can happen to anyone, at any time. "I was an art teacher at Bishop Wordsworth's School and had a home where I lived with my family. Then my daughter was diagnosed with lymphoma and I found that I couldn't cope. I became depressed and ill myself although, thank goodness, my daughter made a full recovery. I was admitted to a mental health unit but while I was there my marriage broke down. I found myself with no income, no home and no hope. I was homeless for about 18 months - just like that everything fell apart. I stayed in a hostel but wanted a place of my own. My new flat is fantastic, it feels like a new start. Being homeless you get no privacy, although it's also very isolating. I'd like to get back into work but in the meantime do some volunteering with people with mental illness. Also, I can now be a mother to my children rather than them looking after me."
---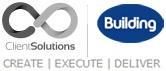 Produced by Client Solutions.
If you'd like to do a project with Building please contact Oliver Hughes in the Client Solutions team on 020 7560 4228 or email oliver.hughes@ubm.com.