Contractor painters that go the extra mile have been rewarded by Dulux Trade
Kevin Forrester, foreman decorator at Wellings Decorators in Merseyside, has scooped top prize in the 2012 Dulux Trade Most Trusted Contractor Painter competition. Kevin's pride, passion and professionalism in his work made him the outstanding candidate in a hotly-contested competition.
The best painting contractors from around the country gathered for the 2012 Dulux Trade Most Trusted Contractor Painter Awards in Manchester on 7 February. The ceremony saw Kevin emerge victorious, taking the Overall Winner Award alongside his win in the Small-to-Medium Contractor category.
The awards, run by Dulux Trade, recognise the tremendous work of the painting contractor; an essential part of a construction project that often goes unrecognised. Hugh Williams, technical manager at the British Coatings Federation, said: "Selecting the overall winner was tough, but after much deliberation the judges chose Kevin as the Dulux Trade Most Trusted Contractor Painter. He stood out for a number of reasons; the pride he takes in his work, his knowledge of the industry and his commitment to keeping himself and his team up-to-date with new techniques and finishes, which all help him provide the best possible service to his clients.
"Speaking to Kevin, it was clear to see his passion for his job, as well as his dedication to supporting his team. He is a fantastic representative for contractor painters and it was an honour to award him the title."
Kevin was nominated by Chris Brennan, director of Wellings Decorators. Chris praised Kevin for his "loyalty and dedication" and described him as a "first class decorator and foreman". He added: "Kevin has a tremendous work ethic, but it is his loyalty and conscientious outlook that helps our company succeed in these difficult times, and that makes him a painter who really goes that extra mile."
"Kevin's loyalty helps our company succeed in difficult times"
Kevin said: "Just being shortlisted for the award was a great achievement so it was a big surprise to be announced as the winner, in my category and then overall. The most important part of my job is looking after a team. I just get on with the job and to be recognised for that is fantastic."
Bob Grayson, supervisor at Alfred Bagnall and Sons (North West), won the National Contractor category. Bob was put forward by Bernie Smith, contracts manager at Bagnalls. Bernie cited Bob's work on sizeable projects including the Virgin West Coast train line from Runcorn to Carlisle, which Bob has supervised for the past two years.
Winner in the Large Contractor category was Malcolm Vinson, senior foreman at AC Beck & Son (Contracts). He was nominated by managing director Stephen Beck. When submitting Malcolm's entry, Stephen described him as "an all-round good tradesman" and highlighted his work on one of the firm's largest contracts, Queen Alexandra Hospital.
"The calibre of nominees in the Dulux Trade Most Trusted Contractor Painter shortlist was outstanding," said Amanda Birch, freelance architectural journalist and one of the judges. "Each candidate had their own strengths and proved themselves to be an asset to the industry. Choosing an overall winner was no easy task but Kevin was very deserving. In his interview with the panel, trust stood out as one of his key values which is what this competition is all about. The event was a great success and opportunity to reward the hard work that contractor painters do."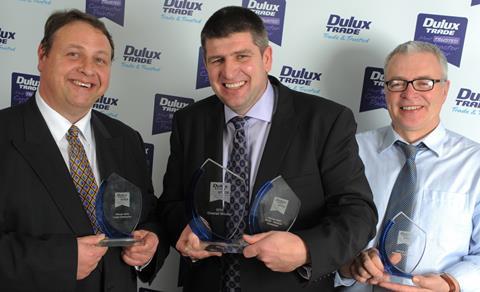 As well as a trophy, the winners received some great prizes, including:
Two tickets to watch a premiership team of their choice
An overnight stay in a four star hotel
£500 to spend in a department store of their choice.
---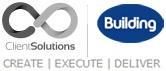 Produced by Client Solutions.
If you'd like to do a project with Building please contact Oliver Hughes in the Client Solutions team on 020 7560 4228 or email oliver.hughes@ubm.com.