Our industry needs to work in partnership with government to set co-ordinated targets and drive real change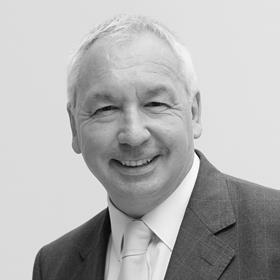 One of the greatest challenges facing our industry is without doubt the widespread shortage of construction skills. Encouragingly, there are myriad stakeholders including the Department for Education and the Construction Industry Training Board doing great work to address this skills shortage in the medium term.
However, our industry needs to look long term, and must work in partnership with the government to set actionable, co-ordinated targets that will drive real change in the sector. Otherwise our industry stands little chance of accelerating the rate of delivery required to meet the UK's growing housing shortage.
We must ensure that a career in the construction industry is seen as desirable by young people
We must ensure that a career in the construction industry is seen as desirable by young people. At Crest Nicholson we place a huge emphasis on our apprenticeship programme, graduate scheme and site management academy, giving our young recruits all the tools and opportunities they need to succeed in this industry. We need to attract those who may not have considered a career in construction, particularly women.
The proportion of female employees at Crest Nicholson is 33% - well above the industry average of 11%. However, there is much more to be done in order to attract a more diverse workforce. In short, our industry must collectively embrace change, adapt and flex to ensure that it is in good shape to deliver high-quality new homes for the next generation.
Stephen Stone, chief executive, Crest Nicholson

This article is one of two opinion pieces that form part of the latest feature in the State of Play series Building is running, examining how the key markets and topics for construction have been affected so far by three months of political and economic upheaval.
These snapshots will form the starting point for discussion at our Building Live conference in November, where the issues will be debated in depth by a series of expert panellists and speakers.
Find out more at Building Live with our 'Housing: Can we avert a crisis?' panel debate, featuring L&Q's David Montague and Crest Nicholson's Stephen Stone (left). Other panellists include Anthology managing director Mark Dickinson, Muse Developments' residential director Duncan Cumberland and Barbour ABI's Michael Dall.