With support from government we can build thriving communities that give something back to the country's economy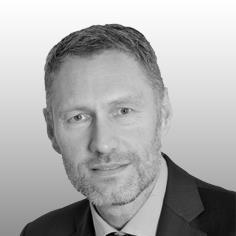 The housing crisis poses a big challenge to increase the supply of quality and affordable housing, that if not met will have consequences for investment and growth in London as well as the wider UK.
The priority must be to ensure a long-term pipeline of clean, serviced and consented land on which we can build. Public land would be a great starting point, but we need collaboration with both the public and private sectors and use of government compulsory purchase powers to make the land we need available.
Another challenge is the potential for a prolonged period of uncertainty and volatility in the financial markets caused by the Brexit vote, and the knock-on effect that could have to the UK economy, house market and funding market. While the terms of leaving the EU have yet to be ironed out, L&Q remains committed to our ambitious 100,000 home development pipeline thanks in part to the detailed risk and stress tests we have done to ensure financial robustness.
Policy changes introduced by the government, such as the 1% rent cut and right to buy, have impacted our sector and our customers' incomes have been impacted by welfare reform. It is crucial that we make our case to the government and wider public, that if we get the support we need, we can guarantee apprenticeships, jobs, economic growth, thriving communities and affordable homes to create beautiful new places and communities.
David Montague, chief executive, L&Q

This article is one of two opinion pieces that form part of the latest feature in the State of Play series Building is running, examining how the key markets and topics for construction have been affected so far by three months of political and economic upheaval.
These snapshots will form the starting point for discussion at our Building Live conference in November, where the issues will be debated in depth by a series of expert panellists and speakers.
Find out more at Building Live with our 'Housing: Can we avert a crisis?' panel debate, featuring L&Q's David Montague and Crest Nicholson's Stephen Stone (left). Other panellists include Anthology managing director Mark Dickinson, Muse Developments' residential director Duncan Cumberland and Barbour ABI's Michael Dall.