Woods Bagot has beaten Zaha Hadid Architects to scoop the $200m design competition for a new skyscraper in New Zealand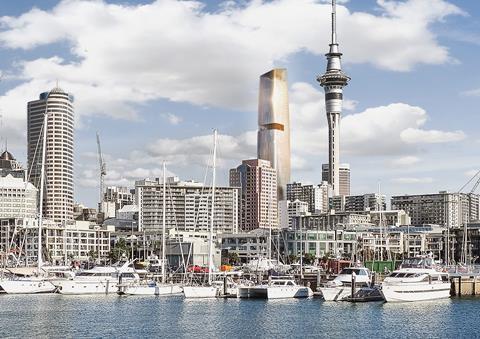 Woods Bagot has beaten Zaha Hadid and Cox Architecture to scoop the $200m design competition for a new skyscraper in New Zealand.
The contest asked for two designs from each entrant – one flouting and the other compliant with current planning regulations.
The winning design - and all the images shown here - are of the schemes that ignore the city's current planning rules.
The 48-storey tower, on Federal Street in Auckland, would be around 180m tall, making it one of the country's tallest buildings.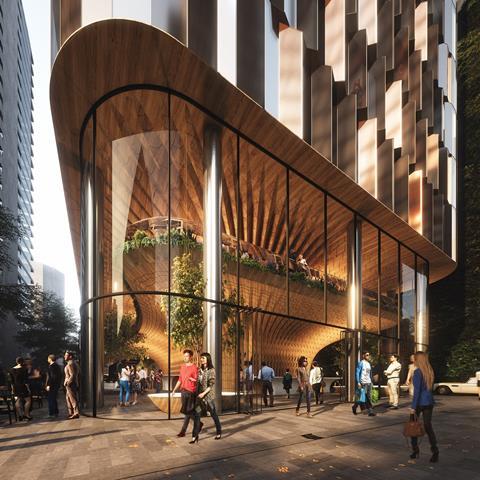 It would contain 226 flats and a 233-room five-star hotel rising above a ground floor "market hall" retail space. It would be capped by a publicly accessible "zen garden".
Woods Bagot teamed up with Kiwi practice Peddle Thorp to enter the contest run by Melbourne-based developer ICD Property.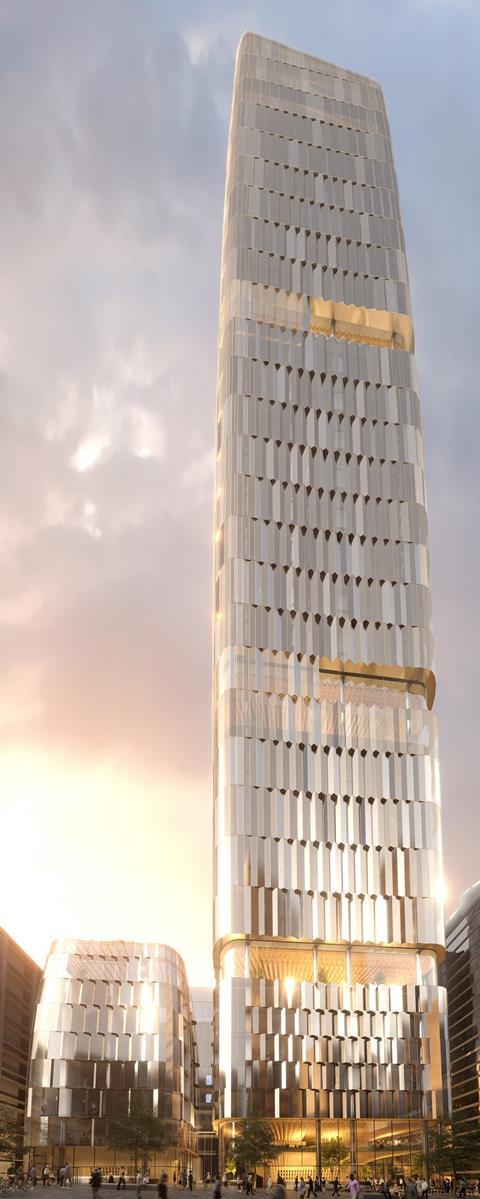 There were five shortlisted teams. Each international firm partnered with a local architect: Zaha Hadid and Cox Architecture with Opus, and Elenberg Fraser with Jasmax. Other entries were by New Zealand firms Warren and Mahoney. The finalists' schemes are in a box at the bottom of the story.
Each team was asked to come up with two designs; the first following current city planning rules and the second showing what could be built if these were relaxed.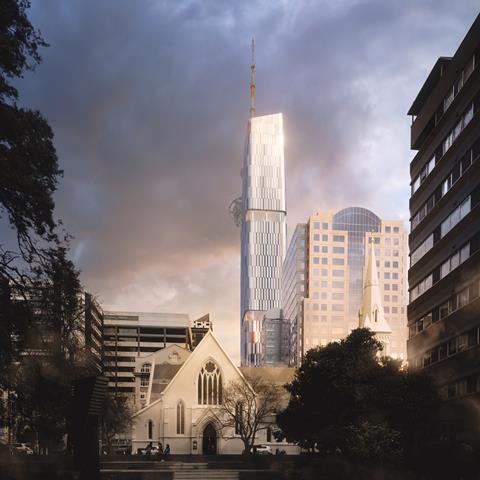 Matthew Khoo, deputy managing director of ICD Property, said this allowed them to assess several unique and high-quality options for the site.
The winning design makes extensive use of curved and pleated timber.
Peddle Thorp director Richard Goldie said: "Our major civic buildings, the Auckland Museum and Auckland Art Gallery, both use timber to stunning effect. It's the material with which we privilege our most significant buildings and the curved timber designs we have created will be prominent on the lower levels of 65 Federal Street for everyone to see and share."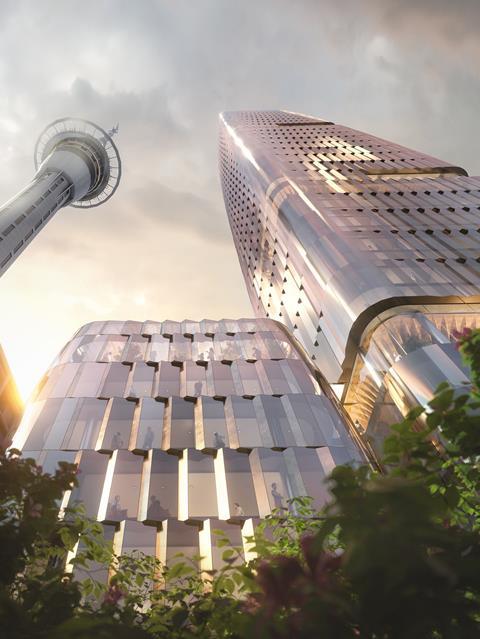 Two years ago Peddle Thorp was appointed to design a 187m mixed-use tower near Auckland's waterfront. Known as 85 Customs Street, the 52-storey development will flats above two floors of offices.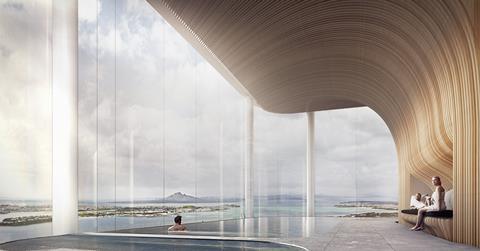 65 Federal Street is set to complete in 2022.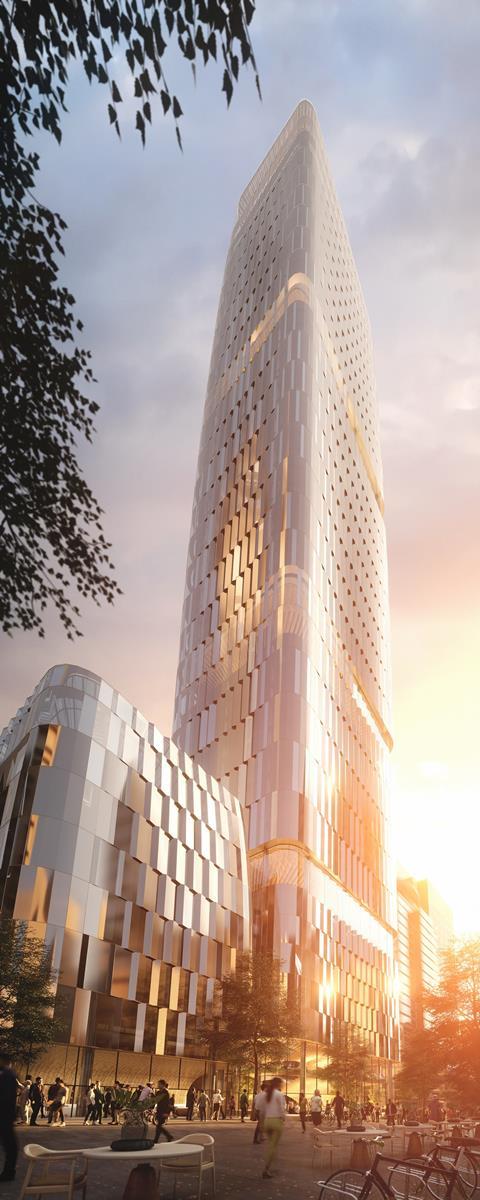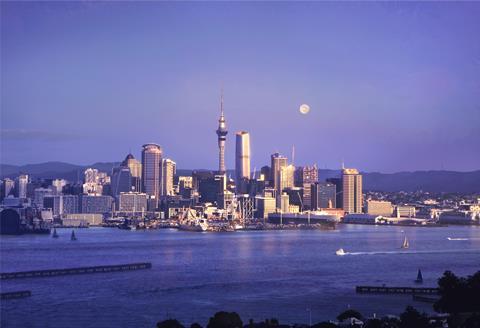 The finalists' schemes