Exclusive: Balfour Beatty, Laing O'Rourke and Mace among those bidding for four packages of work
Laing O'Rourke, Mace and Balfour Beatty are among 11 contractors in the race for up to £1.5bn of work at Heathrow airport.
The contractors will compete for four separate packages of work covering different parts of the airport each valued at around £250m-£375m, with final bids in the competition due to be submitted today (Friday 29).
The airport intends to appoint one contractor as "delivery integrator" to look after maintenance and upgrade work in each of the four separate areas of the airport and is not expected to award more than one package
to any one firm.
The programme will last five years from April 2014 as part of Heathrow's £2bn investment plan.
The value of the work may even rise further if the airport regulator approves Heathrow's alternative £3bn investment plan.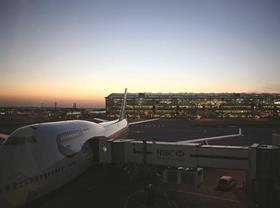 The 11 contractors competing are: Laing O'Rourke, Vinci, Mace, Balfour Beatty, Costain, Carillion, Bam Nuttall, Skanska, Volker Fitzpatrick, Ferrovial and Morgan Sindall.
Most bidders were asked to bid for a maximum of two of the four lots but Building understands Ferrovial and Laing O'Rourke were allowed to bid for three each because of the strength of their pre-qualification questionnaire entries, breadth of capability and depth of experience at Heathrow.
A market source close to the competition said it was a "good opportunity" to work in an environment that was "collaborative, innovative and commercial without being aggressive".
The move to single-delivery partners for each part of the airport, first revealed by Building in August, is a significant change of procurement strategy for the UK's busiest airport, which has previously made extensive use of framework agreements to procure construction work on a project-by-project basis.
A spokesperson for Heathrow said it was "looking forward to receiving the final tenders" today.
She added: "We want our supply chain to innovate, to continually improve how efficiently they can deliver, to help us demonstrate value and efficiency to our regulator and our stakeholders, and to work with us to come up with even better solutions."
Meanwhile, Gatwick chief executive Stewart Wingate has said he expects his airport, plus Heathrow, Stansted and a proposal for a new airport in the Thames Estuary to be among those shortlisted for development by the government commission investigating new airport capacity in the South-east, when it publishes an update next month.
He said: "A new runway here would deliver the routes that passengers actually want at a better price, more quickly and with significantly less environmental impact. The UK's next runway has got to be at Gatwick."
The airports commission, chaired by Sir Howard Davies, is due to make its final recommendations in 2015.
List of bidders
Lot 1 (T1, T2 and T4):
Laing O'Rourke
Vinci
Mace
Balfour Beatty
Lot 2 (T3 and T5):
Ferrovial
Costain
Mace
Carillion
Bam Nuttall
Skanska
Vinci
Lot 3 (north of the northern boundary):
Laing O'Rourke
Volker Fitzpatrick
Bam Nuttall
Balfour Beatty
Ferrovial
Morgan Sindall
Lot 4 (south of the northern boundary):
Ferrovial
Laing O'Rourke
Volker Fitzpatrick
Morgan Sindall