Exclusive: Four firms make the cut for massive programme of works, but Laing O'Rourke, Skanska and Vinci are among those that miss out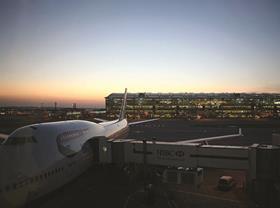 Contractors Balfour Beatty, Mace, Morgan Sindall and Ferrovial have been appointed to carry out Heathrow's £1.5bn programme of works over the next five years, Building can reveal.
The firms saw off competition from seven other contractors including Skanska, Laing O'Rourke, Vinci and Costain to become preferred bidders for the four separate packages.
Laing O'Rourke was thought to be one of the favourites to take one of the packages after it was one of only two firms, alongside Ferrovial, shortlisted for three of the packages – though the airport has always favoured having no single contractor on more than one package.
For the five-year programme, which starts next month, Heathrow has carved its estate into four chunks with each of the four winning contractors taking responsibility for a single chunk as a "delivery integrator".
Building understands Balfour Beatty will carry out works in terminals one, two and four; Mace will work on projects across terminals three and five; Morgan Sindall will carry out all other work in the southern half of the airport; and Ferrovial will do the same in the airport's northern half.
Each package is valued at between £250m and £375m and forms part of Heathrow's £2bn investment plan.
The move to single-delivery partners for each part of the airport, first revealed by Building last year, is a significant change of procurement strategy for the UK's busiest airport, which has previously made extensive use of framework agreements to procure construction work on a project-by-project basis.
Heathrow declined to comment on the four contractors' appointment.
Consultants Atkins, Arup, Jacobs have all be appointed to other roles on Heathrow's Q6 investment plans overseeing specific programmes and will work alongside the four successful contractors.
Gardiner & Theobald has been appointed to a new role as independent fund surveyor in which it will monitor costs and project timescales on the work programme and report back to airlines and the Civil Aviation Authority, which approves airports' business plans every five years.