Airport seeks to determine which of two proposals to expand Heathrow's capacity shortlisted by the Davies Commission has the most public support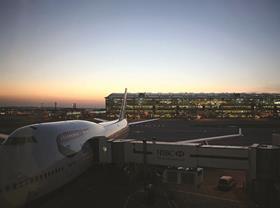 Heathrow has announced plans to consult the public on conflicting proposals to increase capacity at the UK's biggest airport.
The interim report on Sir Howard Davies' Airport Commission last month shortlisted two proposals to extened capacity at Heathrow, along with a proposal for a new runway at Gatwick.
The Heathrow proposals include a plan proposed by airport owner Heathrow Airport Holdings for a new runway to the north-west of the existing airport, as well as a plan, proposed by lobby group the Heathrow Hub, to extend the northern runway to the west so it can operate as two runways, one for departures and one for landing.
Heathrow Hub Holdings has now said it plans to consult the public about the two proposals to determine whether its plan has stronger community support than the Heathrow Hub proposal.
The Heathrow Holdings proposal would expose new communities to the noise of aircraft, as the new runway would be located to the north-west of the existing airport, but it would mean the airport could continue to offer residents periods of respite from airport noise as it would be able to alternate the use of runways, as is currently the case.
The Heathrow Hub proposal would offer residents less opportunity for respite from aircraft noise, as the northern runway would be used simultaneously for departures and landings, although it has the advantage of not exposing new communities to aircraft din.
A Heathrow Airport Holdings spokeperson said: "That principle [of runway alternation and respite] has been shown to be important to local residents, including in the public response to the government's 2009 consultation 'Adding Capacity at Heathrow'.
"We believe this principle remains important for local communities and we plan on asking people for their views early in 2014."