Don't believe the hype, it's not built yet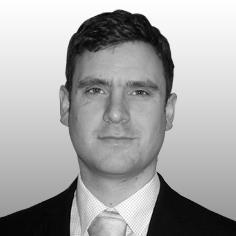 For all of the hype and media fanfare surrounding the announcement on the commercial agreement for Hinkley Point C you might be forgiven for thinking that the unit was already up and running, delivering much needed power to the grid.
In fact the decision is just one ­– admittedly very important – step along the road towards construction. We await clarity on EU state aid clearance, and the outcomes of any legal challenges that may emerge. EDF must also confirm its final investment decision, which will require it to close out the funding package with its co-investors.
So only time will tell if the current best guess of July 2014 for this decision gets added to the collection of planned, and missed, dates experienced so far by the project.
However, energy secretary Ed Davey should be commended for even managing to get the process this far. Given he has a staunchly anti-nuclear background, it can't have been easy to give the green light to the first in a new generation of reactors. He could have followed the lead of his predecessors in kicking the can down the road, passing the problem on to the next government. Perhaps he could have left a note saying "I'm afraid to tell you that there is no energy left".
The UK nuclear new build sector still has a future
As it is the government has grasped the nettle, making a decision that has proved unpopular with some in the short term, but which may be a game-changer for the long term energy security of the UK.
This will be welcomed by the construction industry, which has been left in limbo by the delays to the project. The increased certainty around Hinkley Point not only helps build confidence of suppliers that are looking to work on the Somerset scheme. It also signals to those tracking potential opportunities at Wylfa, Moorside, Sizewell and beyond that the UK nuclear new build sector still has a future.
But for this to be the case, the delivery of Hinkley Point C must prove much less troubled than the process of getting it to site. The project must become an exemplar of the best of UK construction, building on the success of London 2012, showing the rest of the world that we can build on time and to budget. If Hinkley starts to be mentioned in the same sentence as the failures of Flamanville and Olkiluoto, then the renaissance could be snuffed out before it even gets underway.
Alasdair Reisner is director of external affairs at the Civil Engineering Contractors Association