The chair of the Association of University Directors of Estates talks to Building about opportunities in the universities sector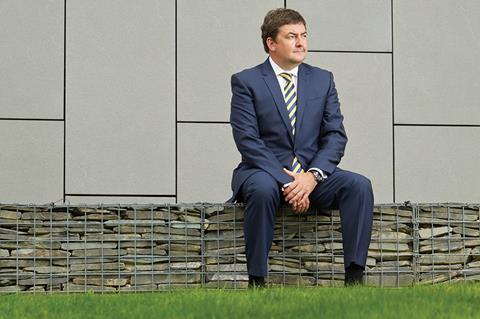 The coalition's decision back in 2010 to treble tuition fees to an eyewatering £9,000 a year, combined with a far weaker graduate jobs market, has prompted many young people to think more carefully not just about the quality of their university course, but also about the quality of the environment in which they will spend three years. And one person who understands the implications for university buildings better than most is Mark Swindlehurst, chair of the Association of University Directors of Estates (AUDE) and director of facilities at Lancaster University.
"Those who choose to come into higher education now know that they're going to take on a debt and they're very serious about that education and what it's going to deliver for them once they've got their degree," he says. "It's no longer good enough if you're just investing in the latest research facilities or in accommodation. You've got to make sure that whatever buildings you're presenting are of the highest quality you can deliver because the expectation from students is there."
What's more, the quality of a university's estate and students' attitudes towards the quality of their environment also has an impact on universities' ranking in the various higher education league tables. Such publications have a huge impact on the desirability of an institution and now that the majority of funding comes from tuition fees rather than the Higher Education Funding Council, whose "non-recurrent and capital budget" has been cut by just over £1bn, anything affecting an institution's ranking requires close scrutiny.
The increasingly globalised nature of higher education, in terms of attracting both students and leading staff, is also driving the push towards higher-quality estates.
"Many corporate organisations justify investment in good work space as being about being able to attract and retain talent," says Swindlehurst. "It's the same in higher education. How are you going to recruit those people?
And what sort of facilities are you going to give them when they get here?"
So, what does Swindlehurst believe are the implications of students' new-found fastidiousness for university estates? And what opportunities do they present for the construction industry?
Growing influence
First off, the increased importance of the quality of university buildings has led to directors of estates such as Swindlehurst enjoying new-found power and influence within their institutions.
"It has become a more strategic agenda for estates professionals and you really didn't see that 10 years ago," he says. "Most directors of estates will have a seat at the management table. You're involved from day one in any investment decisions that are being made." More tantalisingly for construction firms, however, is that the last three years has seen a significant increase in capital spend among the UK's universities. AUDE represents around 160 higher education institutions, including all of the main universities, and collates data on how much its members spend on capital programmes. According to Swindlehurst, before 2010 AUDE's members' collective spend on capital projects came in at around £1.5bn on average each year. Since 2010, the average annual spend has risen to about £2bn. "You can see that more and more universities have put more and more money into their capital programmes because otherwise they're going to be left behind," he says.
And the signs are that this increased spend is likely to continue, according to research commissioned by Wates and published earlier this summer. This research shows that 27% of universities expect their estates budget to increase in the current financial year, while 47% said it would stay roughly the same. A further 27% said they expect their budgets to decline, although just 6% said their budgets would reduce "significantly".
Of course, the investment in university estates doesn't come cheap and changes to university funding have not, overall, led to more money landing in bursars' pockets. As a result, universities are increasingly looking at partnership arrangements that can provide the new buildings they require but without affecting their balance sheets too much.
Many corporate organisations justify investment in good work space as being about being able to attract and retain talent. It's the same in higher education
At Lancaster, for instance, Swindlehurst entered into an agreement with University Partnership Programme, whereby the developer has provided and committed to manage around 4,500 bedrooms for 40 years. In comparison, the university itself was left with about 2,500 bedrooms to administer and refurbish, something that it has been doing for the last five years. "We took the decision that we could go out and get somebody to provide us with 4,500 beds and then we don't need to think about that," says Swindlehurst. "And we can then think about our academic and administrative provision and that's allowed us to refurbish a significant amount of our estate."
However, Swindlehurst says that other institutions haven't been so quick to buy into such private sector funding arrangements, although he predicts that institutions will increasingly look at a range of options for funding development.
"Some people have adopted PPPs and embraced them earlier than others," he says. "You've got to look at your ambition and your borrowing capacity and your balance sheet and your cash, and then make your decisions on how you're going to fund your investment. In future, I think that every avenue will be explored."
Swindlehurst says that universities are generally open to proposals from contractors and consultants as to how they can achieve cost savings and fund their ambitions for their estates. But he warns that in his experience many companies come forward with the same ideas and that it's then about which firm can make their proposals as economic as possible. What's more, he says that AUDE provides an invaluable resource in terms of finding out what has worked in the past.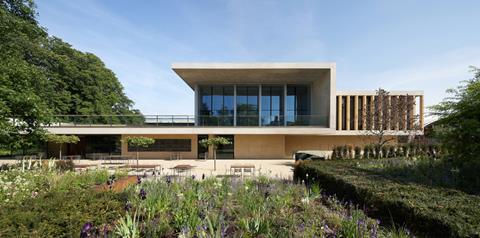 "As an association we do a lot of sharing of information and the strength of the network is that it gives you access to your counterparts in other institutions," he says. "So, if I was thinking about developing a sports centre I would talk to my cost advisers, but I can guarantee that I can go and find three other directors who have done similar developments recently. Being able to have that dialogue with them and to be able to be open about lessons learned is invaluable."
In terms of contractors, Swindlehurst confirms he has seen an increase in firms trying to enter the higher education market, but says that as a result of the recession other firms have also slipped off the radar. However, new entrant or not, he says that universities are fastidious in looking for companies that have a track record of delivering on time. This, he says, is crucial to universities. "There's a lot of salesmanship, but when it comes to higher education you've got deadlines to meet: the start of term. It's absolutely critical to have facilities open."
As the higher education sector matures, Swindlehurst says that directors of estates are also increasingly serious about their due diligence procedures, particularly when it comes to new entrants into the sector. "It's not just about whether they can do the job, it's about how stable that contractor is," he says.
"References are key, but it's also about really understanding the accounts of that company and the latest trading position as well. It's pulling reports from Companies House, but it's also about asking for a reference from their banks - a bit more detail about their current trading position. If they're comfortable with their position they'll be happy to provide that."
Academic references
However, construction firms would be well-advised to check out the financial situation of their clients as well. After all, with increased competition for students and the tuition fees that accompany them, there will be losers as well as winners.
"There are a lot of people wondering about when [a university might go bust] and who is going to be the first," says Swindlehurst. "We're in a different place now, competing for students - and we really are competing. It's no longer the case that one university will get enough and another will get more."
As to the future, Swindlehurst believes that UK universities' concentration on the quality of their estates will only continue to grow, although he admits that if the sector is to keep up with international competition it will require some investment from the government. "I think that we'll see the UK reshaping itself in order to reconfirm how the country's higher education is leading the world in many areas," he says. "If we're going to get the scale right there needs to be a partnership approach. It can't just be done by the institutions."
However, no matter what resources may or may not be available from a future government, Swindlehurst believes that increased university investment in capital projects is set to continue. "There is a trend that there will be more investment to come, either as universities compete for position on the global rankings or as they just try to keep up," he says.
All of which should mean more work for construction firms - well, the trebling of tuition fees had to be good news for somebody.