Ashfords' Katharine Rutherford explains what the new standard means for contractors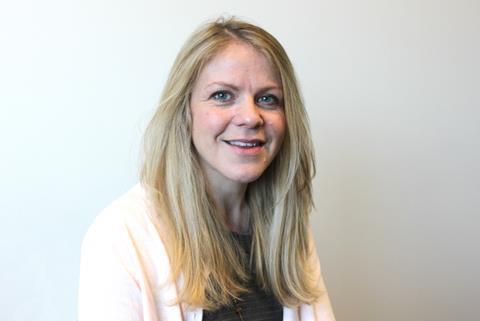 The Government has published draft regulations that will amend Part L (conservation of fuel and power) and Part F (ventilation) of the Building Regulations, as an outcome of the Future Homes Standard (FHS) consultation of October 2019-2020.
Some notable requirements are:
A ban on fossil-fired boilers in new homes from 2025;
From 2025, new homes will need to produce 75-80% less carbon emissions compared to current standards, with an interim 31% carbon emissions threshold for domestic planning applications submitted from June 2022. Such targets will also apply to extensions and renovation works, but not to existing housing stock or existing non-domestic buildings;
The retention of the minimum fabric energy efficiency standards so developers cannot use onsite renewable energy to offset high carbon emissions from poorly insulated buildings; and
An air tightness standard of 5m³/hr at 50Pa in non-domestic buildings.
Contractors and developers will need to react quickly to be in a position to successfully deliver the FHS targets on time
The draft regulations are welcomed as part of the government's target to reduce greenhouse gas emissions to net zero by 2050, and as an opportunity for the construction industry to come together to play its part to conquer the carbon net zero challenge.
> Explainer: What the draft Future Homes Standard means for new developments
Some in the industry consider the FHS has not gone far enough, and implementation isn't happening soon enough. A key consideration is that only new homes have been addressed, meaning further regulations and action will be required to retrofit current dwellings before 2050. This will be a significant challenge as it is estimated 90% of buildings standing in 2050 will have already been built by the time the 2025 target becomes law.
It will be interesting to see whether local authorities will use the discretion granted to them to set the FHS or even higher energy and carbon standards for their projects between now and 2025. We have certainly seen an uptake by public sector clients over the past few years requiring and placing high importance on carbon reduction and building biology, and the related social value gains from the same.
Contractors and developers will need to react quickly to be in a position to successfully deliver the FHS targets on time. The interim Part L measures are due to be finalised and published in December this year and due to come into force in June 2022, giving only six months for the industry to implement changes. Those delivering public sector projects will, in particular, need to be ahead of the game; they will need to invest in sustainable building methods and technologies, and to train their workforces to effectively design, construct and manage their projects.
It will be interesting to see whether significant defects in the FHS-related works and/or delays in obtaining required materials and equipment will occur in the short term, or if delays arise from a lack of specialists who can install and maintain the same.
There may be a small number of projects that will need to be redesigned if they are part of long-term developments, do not meet the interim or main FHS standards, and are not due to be constructed until after the relevant FHS implementation dates. We recommend parties check their contracts as to costs liability as a result of a 'change in law'.
There will more than likely be new entrants to the market delivering carbon neutral designs and products.
Achieving the FHS standards may be tough for SMEs in particular on top of the challenges presented by the current covid situation. However, if nothing else, covid has shown how the construction industry can react to change while still delivering efficiency and productivity.
Katharine Rutherford is an associate at Ashfords