How does a living legend become a lasting artistic legacy?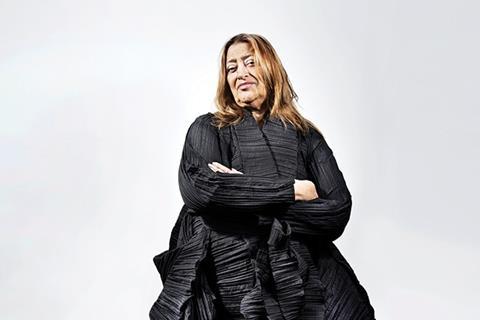 The untimely death of Zaha Haha at the end of March was a tragic event. Bereavement always triggers grief but Hadid's premature passing and her momentous, historic contribution to architecture across the world means that hers was a loss that resonated deeply both within the architectural profession and beyond it.
However, it has not taken long for Hadid's passing to trigger more temporal concerns. Zaha Hadid Architects is a multimillion-pound global operation that is one of the most commercially successful architectural practices in the world. Turnover in 2014 was close to £40m, and at the time of Hadid's death the practice employs close to 400 people and has up to 36 projects at advanced stages of design and construction in 21 countries around the world.
The inevitable question is, what happens now? Unsurprisingly, the practice has been bullish, confidently proclaiming that it remains busy and that everyone is committed to continuing its progress in the years to come. It has been at pains to stress that while Hadid herself may no longer be at the helm, a capable and experienced senior management team who have been involved in the practice for several decades, and has been recently bolstered by a lucrative directorial acquisition from Foster + Partners, is on hand to steer the ship into the future.
While everyone would doubtless wish the practice every success in this difficult transition, history is a ruthless arbiter when it comes to dispensing corporate longevity for deceased architects. Among the epoch-defining giants of 20th-century architecture such as Le Corbusier, Frank Lloyd Wright, Mies van der Rohe, Louis Kahn, Walter Gropius, Alvar Aalto, Eero Saarinen and Philip Johnson, not one left a practice that has managed to survive to this day.
Artists
There are of course some obvious reasons for this. An architect is, to varying degrees, an artist and when an artist passes away, he or she takes with them the unique and irreplaceable individualism that was the core foundation of their work. The reason why Beethoven doesn't compose any more sonatas or Hogarth's commissions have dried up isn't because they displayed poor business acumen but because they're dead.
Several minds can develop a concept but only one can truly initiate it. Once this mind is removed then something is inevitably lost from the creative process.
However, architecture compares unfavourably with several other industries when it comes to companies outlasting their founders.
The banking industry, for instance, is renowned for its corporate longevity. When James Barclay became a partner in the City goldsmith loans company his father-in-law had founded in 1690, while he might have been surprised to discover that 326 years later the bank that bears his name is one of the world's biggest, he might have been less surprised to learn that three centuries later it was still in existence at all.
Of course, banking is a wildly different and significantly more lucrative proposition to architecture. More importantly, it is also not an art, unless we gauge it as one of the dark ones. Yet there are other creative, artistic professions that offer examples of the kind of corporate longevity we fail to see in architecture.
Historic comparisons
Robert McAlpine was only 22 when he established his contracting firm in 1869. And yet today there is no trace of the great architects of McAlpine's time, the once thriving practices of Charles Barry, George Gilbert Scott and Philip Hardwick are long gone.
But, according to architectural historian Dan Cruickshank, this was not always the case. "In the 19th century the trend [existed] – sometimes over several generations – the Smirkes, the Hardwicks, the Cockerells and of course the Barry family and – most notably – the Scotts. But in the 20th century there is hardly an architectural practice in Britain that has continued – as a family operation – beyond the life of its founder."
So, beyond the aforementioned observations about art, why might this be the case? One possible reason is perhaps a surprising one: success. The likelihood of an architectural practice surviving the death of its founder appears to be inversely proportional to the level of personal fame that founder achieved.
In other words, as we have already seen with the giants of 20th-century architecture, the more famous and iconic a brand an architect is when he or she is alive, the less chance they'll have of their company surviving after they're dead.
Of course there are exceptions but these tend to be concentrated in the US where architecture tends to assume a more aggressively corporate tone than is the case in Europe. By the time of his death in 1912, the great Daniel Burnham, designer of Selfridges, the 1896 Chicago World Fair and one of the forefathers of the skyscraper, had created the biggest practice in the world and it endured for almost a century until 2006. Equally, the practice of Reed and Stern, co-architects of the iconic 1913 New York Grand Central Station, survives to this day, albeit trading under a different name.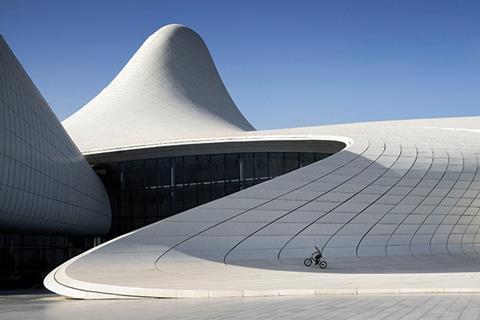 Rock stars
But certainly in the UK great architects don't often appear to leave a long-surviving practice as their legacy. Someone with a vested interest in these matters is architect Matthew Groom, co-principal at Yorkshire-based Brierley Groom Architects. Brierley Groom is not a household name but historically it is hugely important because it happens to be the oldest surviving, continuously active architectural practice in Europe and possibly the world.
It was founded in 1750 by John Carr who, as well as being mayor of York, was one of the most prolific architects of his day and designed hundreds of commissions, including up to a third of York's civic buildings and spectacular palladian stately homes such as Basildon Park and Harewood House.
Notwithstanding Carr's own success, for Groom, the sheer level of fame hugely successful architects achieve today makes the transition to corporate survival after their death difficult. "Architects like Zaha Hadid and Norman Foster are like the rock stars of the profession, they're like David Bowie and Prince. That's why people come to them, they have a fantastic skill set and they're enormously talented. But the flip side of that talent is that it stands alone. They may be able to inspire a generation of other architects. But it's very difficult to get an organisation to take on their individual mantle."
In our prurient, celebrity-obsessed 21st-century society, talent is inexorably linked to another contemporary cultural phenomenon: the cult of personality. There is no denying the fact that hugely successful architects such as Hadid, Gehry, Stirling and Kahn tend to have big, forceful personalities that become a key part of their brand. But, according to Groom, this again makes it difficult for that brand to endure indefinitely.
"People come to Foster and Hadid because they want a Foster or Hadid building; they want to buy into that brand and personality. It's hard for others to step into those shoes afterwards without diluting or misinterpreting that brand. They may not feel big enough to take on the responsibility."
Secrets of success
So, then, what are the secrets of commercial longevity within architecture? A more multi-disciplinary approach would appear to be one. Leicestershire-based Pick Everard has been around since it was founded by John Everard in 1866 but it is a multi-disciplinary consultancy that employs project managers, engineers and surveyors as well as architects.
Another perhaps more traditional method is family inheritance. Groom runs Brierley Groom with his brother. At least one of his children is planning to be an architect and could well take the practice into the next generation.
Of those practices that do survive the death of a founder, it is often relatives who take on the mantle. When Enric Miralles died tragically in 2000 halfway through construction of his Scottish Parliament Building, his partner and wife continued the practice. John Seifert continued his father Richard's infamous practice and it too still exists, in various guises, today.
And while British architecture's greatest dynasty, the Scotts, does not survive today in practice, Watts, a small textile design company in the shadow of Westminster Abbey, was founded by them and is today run by one of their descendants.
There is another crucial requirement for sustaining architectural practice that both Groom and Cruickshank, in different ways, refer to: adaptability. "Today we do a lot of work on RNLI [Royal National Lifeboat Institute] stations and have completed several projects in the care sector," explains Groom. "Carr designed palatial palladian villas, but nobody is going to come to us for that today."
The issue of adaptability is interesting. By its nature it requires a pragmatic ability to predict and embrace change. And yet Cruickshank rightly points out that Quinlan Terry and his son Francis are a "rare exception" to the normal British practice of prominent architectural firms failing to outlive their founders. Is it a coincidence that the Terrys are classicists and thereby largely reject architectural change on historic and stylistic grounds?
Cruickshank also observes that "the influence of contemporary corporate culture" might be one of the reasons so few architectural practices endure as was once the case. Modern architects tend to be far more interested in the future than the past and the obsession with the glamour of the "new" is something that has very much permeated contemporary western culture, as witnessed by the deification of youth.
One can even imagine circumstances where an architectural practice today might be embarrassed by having a long historic lineage for fear it would corrode their ability to appear contemporary and cutting edge. It would be ironic indeed if this preoccupation with the present was the very impediment preventing architects from surviving into the future.