In the eighth part of our series on new technology, James Worthington considers the impact virtual and augmented reality could have on construction projects and some legal issues that may arise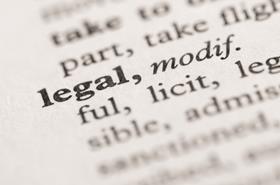 The advent of virtual and augmented reality might be associated with computer games or sci-fi films. However, the development of increasingly sophisticated technology and lower costs means that some of its potential applications are now becoming available in the construction industry.
What are VR and augmented reality?
Virtual reality (VR) is a 3D, computer-generated environment that a human can explore and interact with. It incorporates mainly auditory and visual feedback and is usually achieved through virtual reality headsets.
Augmented reality superimposes a computer-generated image on a user's view of the real world to provide a composite view. This can be achieved through a live camera feed into a headset with images overlaid onto the headset view.
The potential benefits of such applications in the construction industry include the following:
Improved design: For design-focused roles, immersive virtual reality is a natural successor to computer visualisation and modelling techniques. Not only will this allow designers to accurately see their design come to life to help them visualise and improve it, it will also give them an opportunity to correct errors that may not be as obvious on paper. It could also give clients better information when choosing between different design options and help when persuading others (such as planners) of the benefits of a proposed design.
Improved buildability: VR can be used as a collaborative tool to allow the construction team to experience the project and see what they are getting to work with well before construction starts. This should help to identify buildability issues. Augmented reality can also be used during construction to display information in the right spatial and task context. This could, for instance, allow M&E contractors to visualise the building services information as they route services.
Improved health and safety: Fire risk assessments, for example, can be carried out in a virtual reality environment before any construction works begin. Furthermore, VR can be used to make training safer by allowing equipment operators to gain valuable experience in a simulated environment before operating their equipment in the real world.
What legal issues can arise?
It is clear that virtual and augmented reality has many potential uses in the construction industry. However, as always there are potential legal issues that should be considered.
These include:
Who owns the copyright in the virtual reality models? Designers will have to ensure they have adequate licences that allow them to use the technology effectively. The author of the original material (the VR design) owns the copyright in it. Developers will therefore need to ensure that they have appropriate licences to use these VR models in the future.
What if the reality after construction is completed does not match the virtual reality models at the design stage of the project? Designers will be under an obligation to carry out their design with reasonable skill and care. Currently, this is usually linked to an outline brief prepared by the employer. However, employers may seek to introduce provisions that link the design work to a virtual reality model prepared during the initial design stages. It remains to be seen to what extent it would be considered negligent if the final design does not produce the outcome that was seen on the virtual reality model.
Who is responsible if augmented reality devices give incorrect information on site? If this is the cause of a defect, this is likely to be the responsibility of the relevant contractor. Whether the contractor could make a claim against the provider of the augmented reality device is likely to depend on what caused it to give the incorrect information and the terms of the contract with the technology provider. Such a provider is likely to seek to limit its liability to the cost of replacing a defective device and to exclude liability for any defects caused by this device malfunctioning during the works.
The requirement for new health and safety policies and procedures governing the use of virtual and augmented reality devices on site.
Conclusion
It is likely to be only a matter of time before virtual and augmented reality applications become a reality in construction projects. Insofar as issues with their use might cause defects in the works, the primary responsibility for such defects is likely to remain with the relevant designer and/or contractor.
Contractors and designers will have to consider carefully whether they would have any ability to pass down claims arising from such defects to the technology provider – even though a good workman should never blame his tools!
James Worthington is a senior associate in the construction, engineering and projects team at Charles Russell Speechlys