Laing O'Rourke has appointed former Kier chief executive Paul Sheffield as the boss of its European business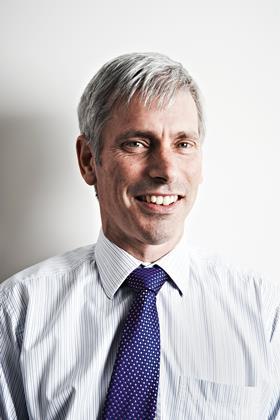 Laing O'Rourke said this morning it had appointed former Kier boss Paul Sheffield as managing director of its Europe Hub and as a member of its group executive committee.
The firm's European business also covers operations in Canada, United Kingdom and the Middle East.
Laing O'Rourke said Sheffield would have "executive responsibility for leading the development and delivery of the Group's growth agenda in these core markets".
Sheffield will take up his post in October.
Sheffield had a 31-year career with Kier, rising to chief executive, but announced he was standing down in February. He has been replaced at Kier by the firm's finance director Haydn Mursell.
Speaking to Building in February, Sheffield had suggested he wanted to find a new role outside of construction, saying it would be "exciting to try your skills at something completely different".
"I think when you get to the top of the business its more about business management rather than building blocks, pharmaceuticals or IT… When you've worked for the best construction company, what else can you do," he said.
Today, Laing O'Rourke Group chief executive Anna Stewart said, "Paul is a proven leader with hard core engineering and construction skills, industry vision and the ability to unite people behind that vision.
"His passion for how the construction industry can positively influence the world around us is exactly what Laing O'Rourke needs as we enter our next chapter of innovation and growth.
"With a broad executive remit, he will spearhead the Europe Hub strategy to get closer to our customers by delivering the inherent benefits of our unique business offering.
"As one of the few remaining civil engineers to lead a major international contractor, his experience of successfully running complex businesses will greatly benefit the group as we evolve our strategic focus towards expanding the opportunities to deploy our Design for Manufacture and Assembly approach."
Sheffield said, "To make real progress towards the ambitions set out last year in the UK Government's industrial strategy for construction in 2025, businesses need to have the courage to find ways of doing things differently.
"The 30% time and 50% cost savings targeted will not be achieved by incremental change alone.
"Recent investments in innovation, manufacturing and engineering excellence at Laing O'Rourke have shown that they have the ambition to lead this change agenda and to drive it at a pace that I have not seen in any other business in the industry.
"I am delighted to have been given the opportunity to be at the forefront of this paradigm shift in the way our industry works, and am very much looking forward to meeting the team and getting started in October."
Chairman of Laing O'Rourke, Ray O'Rourke said, "We are absolutely delighted that Paul has agreed to join us and lead the development of our international businesses across the Europe Hub.
"He is one of the leading figures in our industry and has an outstanding reputation in business development, corporate leadership and construction delivery.
"The opportunity ahead for Laing O'Rourke is huge, but in order to seize it, we must have clear focus, move at pace, while continually innovating and transforming our customer offering.
"Paul possesses the skills and experience to help make this happen and the Board is looking forward to working with him."