Firm was owed more than £16m when it sank in February
Administrators at Styles & Wood have told creditors they are speaking to around 25 companies as part of efforts to recoup some of the £16m the stricken firm was owed when it collapsed earlier this year.
The £150m turnover company sank into administration at the end of February, ending 35 years of trading with the loss of more than 200 jobs.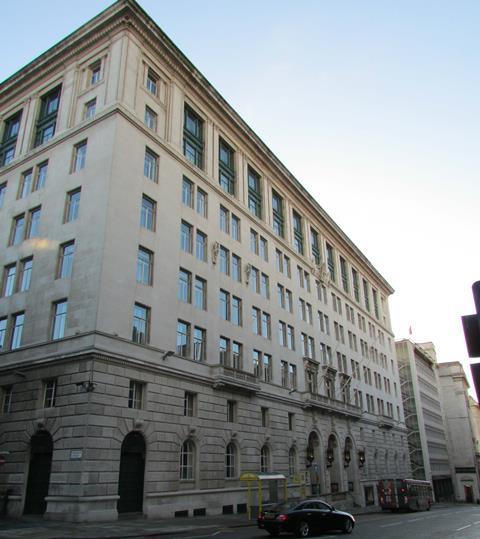 In a letter to creditors sent late last month, administrator EY said it had recovered £1.5m from 16 firms and was speaking to around 25 more to recoup cash.
But it warned: "The contract realisation process is expected to continue for another 18 to 24 months."
It said items included in the £16.2m Styles & Wood was owed were £5m from contract debtors, a further £2.4m in retentions while work in progress accounted for £3.4m.
EY also said it had recovered £500,000 on an adjudication award for Styles & Wood's work at a scheme at St Ann's Square in Manchester.
And it added that it has sold the firm's Technologies business which was kept going while EY looked for a buyer. It said the amount expected from the sale to a firm called 7FC LLP would be around £100,000.
Styles & Wood, which EY said lost £12m on its scheme to fit out the new Liverpool office (pictured) of HMRC, collapsed owing £49m to secured creditors HSBC and a finance firm called Tosca.
HSBC has been told to expect a return "significantly below" what it is owed while Tosca has been warned it will get nothing back.
Unsecured creditors, including its trade creditors, are owed close to £21m while another unsecured creditor, HMRC, is owned a further £500,000.
EY has previously warned unsecured creditors they are unlikely to get anything back, apart from a nominal 1p in the pound.
An earlier update in May revealed shareholders pumped £32m into the business in a doomed attempt to keep it afloat.