Luxury hotel approved despite no uplift in social housing money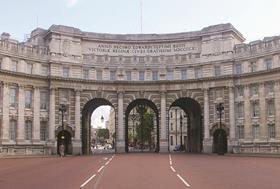 Plans to turn Admiralty Arch into a luxury hotel have been approved, despite the developer not increasing the amount of social housing money available, which was thought needed to secure Westminster council's backing.
Westminster council approved the scheme at a planning meeting last night, which will see the landmark gateway to The Mall and Buckingham Palace transformed into an exclusive hotel.
A spokesperson for Westminster council told Building the owner, Prime Investors Capital, had stuck with its existing proposals to pay the council £600,000 for publically-subsidised housing, with a further £100,000 for public art, and that this had been approved.
Council planners had said this fell short of council planning policies, which required £1m for affordable housing and around £800,000 for other obligations, but nonetheless recommended it for approval.