Support for Building campaign grows as Brexit process set to begin today
Aecom and JLL have become the latest industry big-hitters to support this magazine's Building a Better Brexit campaign to secure a fair deal for construction, as the government prepares to trigger Article 50 today.
Theresa May has signed the letter that will formally begin the UK's departure from the European Union, with the official notice to be delivered by British ambassador to the EU Sir Tim Barrow at 12.30pm today.
Aecom and JLL join other major firms including Mace, Gleeds, KPMG, Arcadis, Capita and Ramboll and a host of individual signatories in supporting our Building a Better Brexit manifesto – launched earlier this month – of eight demands of government and three industry pledges for self-improvement.
The demands cover a range of key areas of concern, including skills, material costs, pipelines and procurement, while the pledges take in better training, improving the sector's image and greater use of technology.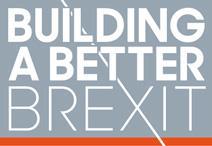 The more supporters we have, the greater influence we can wield with the government.
In recent days two of the industry's biggest names have warned UK contractors they need to shape up to survive Brexit.
In separate interviews with Building, Sir George Iacobescu, chairman of developer Canary Wharf Group, and Sir John Armitt, former chairman of the Olympic Delivery Authority, threw the gauntlet down to British builders to modernise.
Iacobescu, who built Canary Wharf, said the UK construction industry needs to start producing home-grown labour and materials if firms are not to be crippled by materials price hikes caused by a weak pound.
Meanwhile Armitt, now chair of the Institute of Civil Engineers, urged contractors to be open for a "two way street" with the EU or risk getting left behind by competitors from continental Europe.
Individual signatories to our manifesto include Mark Farmer, founding director of consultant Cast and author of the government-commissioned report on the sector, Modernise or Die – who writes his debut column for Building this week – and former RIBA president and EMEA managing director of architect Perkins+Will, Jack Pringle.
Building's survey of more than 2,000 construction professionals, published last month, as well as subsequent research interviews with a range of professionals across the industry, informed the manifesto.
Aecom and JLL pledge their support for Building a Better Brexit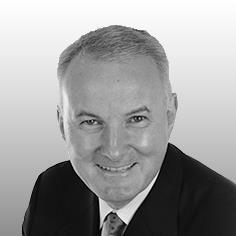 "In the short-term the construction industry will suffer due to the Brexit impact on labour availability and construction material costs. The government's commitment to infrastructure delivery, increased housing and energy self-sufficiency can be the catalyst for job creation and economic growth post Brexit. The construction industry will be critical to that delivery and should be at the forefront of government thinking during Brexit negotiations. We support the Building manifesto and call on the industry to support it through commitment to training, embracing of the digital revolution, employing locally, upskilling domestic labour and driving improved productivity."
Patrick Flaherty, chief executive - UK and Ireland, Aecom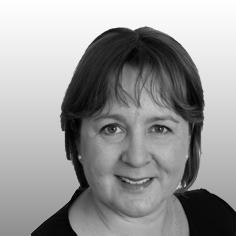 "It is in all our interests that we make a success of Brexit. The UK Construction Industry is one of the largest sectors of the UK PLC, and the best way for it to maintain and grow its status, develop its talent, innovate and successfully deliver the housing, real estate and infrastructure demands of the country is to ensure that it has a detailed manifesto, such as 'Building a Better Brexit'. We must engage and collaborate with the government and across the construction industry to ensure we safeguard our industry and related professions."
Helen Gough, lead director, building consultancy, project management & cost management, JLL UK