Aecom has recruited three consultants from rival firms to strengthen its commercial team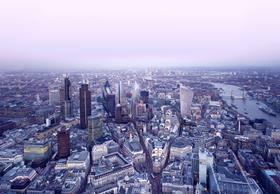 Ed Saunders, Vanessa Lee and David McDougall – from KPMG, GVA and DTZ respectively – will focus on occupier strategy in Europe, the Middle East and Africa (EMEA).
The occupier strategy team will be led by Saunders and will advise clients – particularly in the commercial sector – on managing their property portfolios.
Peter Flint, Aecom's head of buildings and places in EMEA, said: "Ed, Vanessa and David bring with them a wealth of experience and knowledge of what the key business drivers are for our large occupier clients.
"Their appointments greatly enhance our consultancy offer and further strengthen our ability to provide clients with real estate strategies that meet their businesses' operational and financial requirements."