Proposed 127,000-home group will become one of Europe's largest housing associations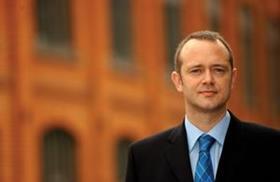 Social housing firms Affinity Sutton and Circle Housing have agreed to merge, creating one of Europe's largest housing associations.
The proposed 127,000-home organisation will aim to deliver 5,000 homes a year with a target of 50,000 homes built in the ten years from 2019.
The boards of both firms will now move forward with the merger process, which will include consultation with residents and key partners.
The news comes after fellow housing associations Genesis Housing and Thames Valley also agreed to merge last month, creating a 47,000-home organisation.
Keith Exford, chief executive of Affinity Sutton, said: "The merger of Circle Housing and Affinity Sutton creates a unique opportunity to build the new homes our country desperately needs, safeguard the future of our existing neighbourhoods through increased investment and transform the lives of our residents through access to work and training programmes."
Circle Housing chief executive, Mark Rogers (pictured), said: "Both of our organisations have long held ambitions to grow and maximise the benefits that scale can deliver.
"The case for merger has become even more compelling following the government's announcements this year, and we must continue to evolve as a sector.
"By embracing this challenge we will combine our strengths and transform the way we operate to create a new type of housing association.
"Together with our strong social purpose, this will enable us to deliver sustained efficiencies, build more homes, invest more in communities and provide better services to our residents all underpinned by local decision making and accountability."