Ghana and Botswana identified as key trading partners for industry
UK construction firms could cash in on construction booms in Ghana and Botswana by leveraging their expertise in modular building and project delivery.
That's according to a report from the Global Britain Commission, a corporate-led initiative set up in the wake of Brexit which aims to set out a blueprint for making the UK competitive in the global economy.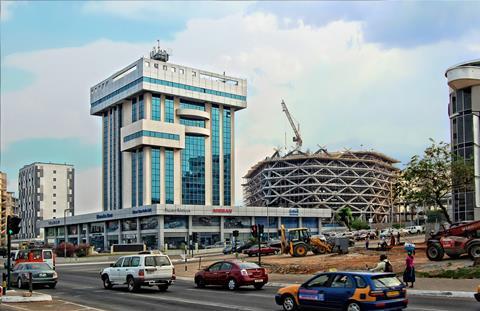 The report identified the two African countries as potentially lucrative export markets for UK construction, with both purportedly on the verge of a building boom driven by expanding populations.
Global construction is projected to grow 42% this decade, driven by expanding populations in Africa and Asia, and the report identified Ghana and Botswana as potentially export markets for UK construction.
>> Also read: Jason Millett: The UK construction industry is key to delivering 'Global Britain'
It highlighted a recent UK-Ghana partnership to deliver 89 modular, steel, emergency response bridges across the west African country to restore critical infrastructure and said the UK's leadership on modular construction could be the basis for a "valuable export market".
"With the UK's pre-existing strength in data and tech, and its significant engineering and advanced manufacturing expertise, the UK can lead the 'deconstruction' industry using digital tools such as Building Information Modelling (BIM), off-site manufacturing, and remote mobilisation of teams," it said.
"There are also other service based opportunities such as the UK's skills in project delivery to boost lagging productivity and provide the groundwork for a significantly more sustainable built environment."
The latest report, the commission's second, also launched the new Global Britain Index, a strategic tool which claims to highlight the most promising potential trading partners across the globe.
At 37th and 59th, Botswana and Ghana rank relatively low on the index, but the two countries have made some of the greatest gains over the past decade, climbing 22 and 14 places, respectively.
Liam Fox, chairman of the Global Britain Commission, said the government needed to "take note" of the countries which were rising through the ranks and "do more to help businesses to access these markets".
Jason Millett, chief executive of consultancy at Mace, said: "The UK construction industry is set for an annual growth rate of 3.7% which is equivalent to those expected in China at 3.8%. There is so much the UK has to offer to growing markets abroad, particularly consultancy services and skills across infrastructure projects and programmes.
"Our competitiveness abroad has been driven by the UK's Modern Methods of Construction adoption, innovative and collaborative contracting models, national retrofit delivery and productivity enhancements in project delivery. These are all vital to helping the UK succeed on the world stage and deliver Global Britain."