Chief executive predicts that continued financial turmoil will continue to buoy up London property prices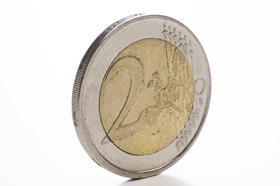 The eurozone crisis will continue to prove beneficial for the London property market, Nicholas Thompson, Aukett Fitzroy Robinson chief executive, has predicted.
Architect Aukett Fitzroy Robinson (AFR) posted a pre-tax profit for the first time in over three years last week - £173,000 for the six months to 31 March 2012 - partly due to an upturn in active schemes in London.
Thompson said: "What's happening is people are taking their euros and putting them in the London market. The London market is going to continue for some time because of the eurozone."
He said he expected an influx in demand from Greek, Spanish and French clients looking to invest in London development opportunities.
He added the increase in demand for major residential schemes in the capital would also prove beneficial, as fewer sites would be used to build office space, pushing up values across the board.
Three-quarters of AFR's 19.7 million ft2 order book - which has a construction value of £2.4bn - is now "active in some form", Thompson said.
All of the firm's geographical regions - UK, Russia, Europe and the Middle East - returned a profit in its first half results.