McNicholas Construction Services is the last Kier business to be reinstated
Kier has finally managed to reinstate all of its entities to the Prompt Payment Code.
McNicholas Construction Services has returned as a signatory of the code (PPC), meaning all Kier divisions now comply with its payment commitments to suppliers.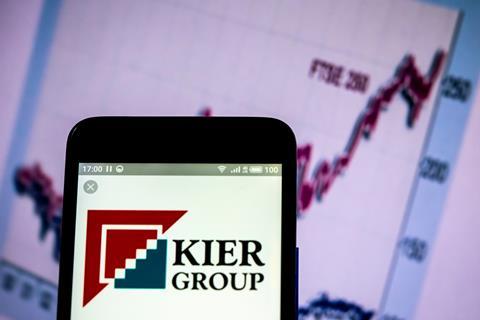 McNicholas was suspended from the code in November last year, along with other Kier businesses, after failing to meet key requirements around the payment of suppliers within 60-days.
This news comes a year after the firm's first entity, Kier Construction Ltd, returned to the PPC.
McNicholas, which Kier acquired in 2017, has improved its payment days since 2019 when 59% of payments were made within 60 days to over 90% for the last two months.
Philip King, interim small business commissioner, said: "Over recent months I have worked closely with Kier to meet its ambition of overall business compliance with the code, and it's satisfying to see these efforts pay off on behalf of UK small businesses."
> Payment times: How long do the top 50 contractors take to pay up?
> Analysis: How will Kier and Costain turn their fortunes around?

Andrew Davies, chief executive at Kier Group, said: "We acknowledge, that this year it has been more important than ever to pay our suppliers in a timely manner. We will remain committed to further improvements in our payment practices, allowing us to continue working with the best supply chain partners."
Kier is having its annual general meeting this morning and will issue a trading statement for the first six months of its 2021 financial year on 19 January 2021.