Chris Pincher adds issue is slowing down safety push
Almost 900 building owners have been unable to provide the "basic information" needed to access funds to replace unsafe cladding, according to the housing minister.
Chris Pincher (pictured) said the rate at which applications to the Building Safety Fund are advanced is dependent on the readiness of building owners to provide the required information – something he says many have been unable to do.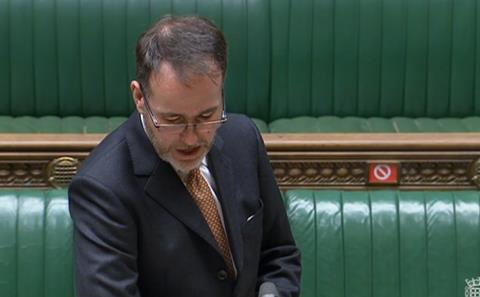 He told MPs: "It is disappointing that almost 900 building owners – who are responsible for making sure their buildings are safe – have been unable to provide any of this basic information.
"We have engaged with registrants and industry bodies to understand the challenges they have in meeting our deadlines and criteria requirements. To address their concerns we have extended the deadlines for the fund to the end of June 2021, giving building owners more time to submit full applications but still reflecting the importance of these critical safety works."
The original deadline for the fund was the end of last year.
Information the housing ministry is asking for includes the height of the building and materials that are currently in place.
Pincher also said the government was providing expert construction consultation via Faithful & Gould which has been brought in to project manage remediation work.
He said he expected all buildings with an existing application to be started on site by this September.
Earlier this week, MPs rejected a proposal that would have protected leaseholders and tenants in England from having to pay for fire safety remediation work.
The move was in response to peers' attempts to make the government pay for the works and recover the money from developers later.
Ministers said the proposal, which was a House of Lords amendment to the Fire Safety Bill, would lead to delays in making buildings safe.