The contractor made a £208.5m provision for the job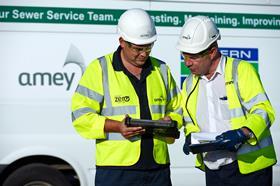 Amey has revealed it made a £189.9m pre-tax loss last year after taking a £208m hit on a problem road job in Birmingham.
The infrastructure specialist, which is responsible for maintaining highways for Birmingham city council but has been involved in a long-running legal dispute with the local authority about the contract, made a £208.5m provision against the job.
Andy Milner, Amey's chief executive said: "We have been involved in a dispute with Birmingham City Council over the last 36 months regarding the scope of contractual obligations in the core investment period, and recent communications from the council make it clear that an exceptional provision of £208.5m needs to be accounted for in our 2017 results.
"This is in respect to undertaking additional investment during the initial phase of the contract as well as expectation of high deductions and penalties to be applied by the council.
"Discussions are on-going with the council and the provision made is expected to cover all outcomes anticipated at this current time."
Amey was named preferred bidder for the £2.7bn PFI contract with the council in 2009 to look after its highways for 25 years.
By 2014 the two parties were disputing details in the contract and have been in and out court for the past four years.
The ongoing legal dispute was heard in the court of appeals earlier this year, which found in favour of the council.
In May, the firm's Spanish parent company Ferrovial blamed its first quarter loss of €161m (£142m) on the problem road job.
Amey's £190m loss represents a further deterioration in the company's financials. It recorded a £43.9m pre-tax loss in 2016.
Setting the Birmingham road job aside Amey recorded a pre-tax profit of £14.7m last year, which was an improvement on 2016 where the firm recorded a pre-tax loss of £34m excluding exceptionals.
The firm saw a slight contraction in its revenue which fell from £2.59bn to £2.58bn.