Deal set to pave way for Spanish parent to offload loss-making business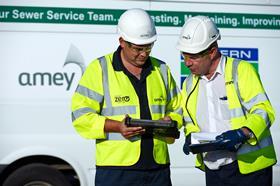 Birmingham council has said that it is looking to replace Amey on a PFI contract which the firm's parent has blamed for a £200m-plus writedown with the authority saying the contractor still owes it more than £55m.
Amey Birmingham Highways, which is jointly owned by Amey and investors Equitix and PIP, won a £2.7bn highways maintenance contract, lasting 25 years, back in 2009.
But it is understood the pair are approaching an agreement which will see Amey leave the deal.
A council spokesperson said: "We continue to work with all stakeholders to achieve a consensual replacement of Amey as soon as practicable and with regard to ensuring continuity of service."
Sunday newspaper reports suggested Amey's parent Ferrovial may have to pay as much as £200m to get out of the contract – paving the way for the business to be offloaded.
Last summer, Amey was forced to make a £208.5m provision against the job after being involved in a long-running dispute for the council regarding the scope of work.
An Amey spokesperson said: "It is no secret that the ongoing dispute in relation to the Birmingham Highways PFI deal remains a challenge. That is why we are working closely with Birmingham City Council, Cabinet Office and a range of other stakeholders to reach a resolution which is in the best interests of all sides."
Any deal with the council will put potential buyers, who include private equity group Greybull Capital, which three years ago bought Tata Steel's construction steel arm, on alert for a business which the Amey spokesperson added "is a well-managed company, and has a strong cash position with positive cash flows".
Birmingham council took the JV to court after it left some parts of roads and footpaths unrepaired because it said the works were not specified in the original contract. In February last year, the Court of Appeal ruled in favour of the council, agreeing that it had overpaid Amey Birmingham Highways by £55m. But the council said Amey has yet to cough up the money owed.