Dutch consultant sees profit fall from €71m
Arcadis has plunged to a €27m (£24m) loss on the back of a €40m (£35m) writedown in its Middle East division.
Falling workloads forced the consultant to slash the value of goodwill it had assumed following acquisitions in the Middle East, according to its final results for the year to 31 December 2018.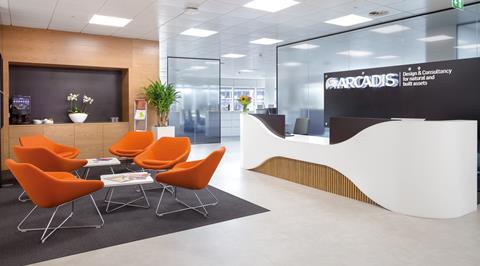 The firm said: "Revenues declined particularly in the Middle East due to higher selectivity and the cancellation of a large project."
The company posted a profit of €71m (£63m) in 2017.
Peter Oosterveer, chief executive at Arcadis, said: "Earlier headwinds in the Middle East caused us to be more selective, in order to de-risk our portfolio.
"This resulted in lower revenues and, as a consequence, we impaired goodwill."
Oosterveer said the Dutch consultant had made "significant steps" in 2018 towards its 2020 targets in its key markets of North America, the UK, Europe and Australia despite the loss.
He said: "The set-backs we faced in the Middle East and Asia negatively impacted our results, especially in Q4.
"Overall, we generated strong cash flow from disciplined working capital management throughout the organization."
Its UK business continued to perform well, with the company reporting continued strong revenue growth of 9% in the last quarter and 13% across the whole of 2018.
The Dutch consultant said this was largely driven by infrastructure projects such as HS2 and Lower Thames Crossing.
The operating Ebita margin in the UK was 8.7%, down from 9.2% in 2017.