Dutch giant aims to increase its presence in the world's biggest economy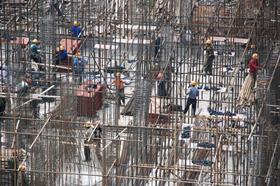 Arcadis has signed a partnership agreement with Shanghai-based consultant Greenment Environmental Technology Co.
The firms hope the strategic alliance between Dutch-based Arcadis and Greenment will help both companies increase their share of the Chinese chemical, pharmaceutical, commercial development, automotive, oil and gas markets.
The alliance is also designed to help both firms to support Chinese enterprises targeting overseas investment opportunities.
Mark Fenner, global director for environmental solutions at Arcadis, said: "As China's environmental regulations develop and the enforcement of those regulations increases, the strategic alliance between Arcadis and Greenment will enable us to respond more effectively to our clients' changing needs."
Ma Lie, managing partner of Greenment said: "Together we will be able to offer our clients a full spectrum of world class environmental technology services combined with local know-how."
The partnership will span on-site evaluation and restoration, environmental planning, and strategic environmental consulting services.