Consultant picked to provide project control services in the East of England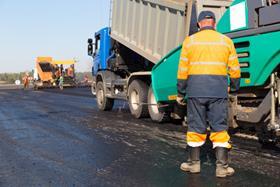 Highways England has appointed Arcadis for a consultancy role on the delivery of road widening and junction improvement schemes across the East of England over the next four years.
Arcadis has been chosen as a supplier to the Regional Project Control Support contract and will work on projects including the construction of new stretches of dual carriageway on the A47 between Blofield and North Burlingham in Norwich, and Wansford to Sutton in Cambridgeshire.
Arcadis will provide project controls service, including commercial, risk and schedule through all stages of projects within the regions.
It will also gather and analyse data in order to hone scope of projects and help save on time and cost, while helping to improve performance and sustainability across the lifecycle of projects.
Highways England has chosen different providers for project control services in each region, with the package of contracts are worth between £4m-7m over four years to 2022.
The contract is part of the government's Road Investment Strategy, which was launched in 2015 and aims to spend £15bn by 2020 on schemes to upgrade highways and improve traffic flow throughout England.