Scheme will increase public transport capacity in city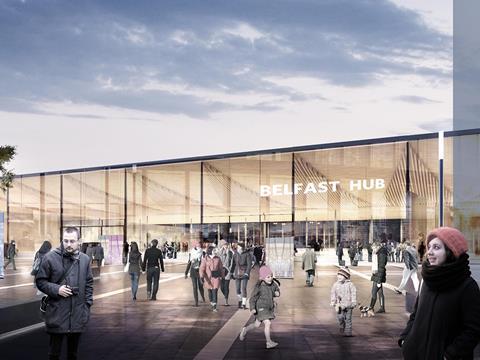 Arcadis has won the delivery partner role on Belfast's new transport hub.
The consultant will provide project and commercial management services and site supervision for the enabling and main works, as well as providing strategic advice in terms of procurement strategy along with design and engineering input.
Northern Ireland's Translink is to build the new hub on the site of the Europa Bus Centre and Great Victoria Street Train Station, which was built back in 1995.
It will include a new station quarter, public space and a large section of possible retail and office space.
Demolition of the site is underway with construction of the new hub expected to start between 2017 and 2018 subject to funding and planning permissions.
Dennis Geary, country lead for Ireland at Arcadis, said: "The people of Northern Ireland are set to benefit from increased infrastructure investment over the coming years, as the government seeks to make the country more productive and more attractive to investors."