A 10-storey building by dRMM has been given the green light by City of London planners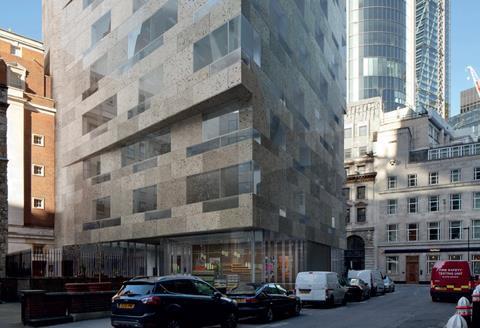 The scheme at 51-54 Fenchurch Street features an all-glass curtain wall system which is broken up by solid, Portland Stone-coloured panels.
Sadie Morgan, director, said: "The façade treatment will be a world first. It combines an abstraction of Portland Stone with an all-glass façade, the effect of which will mean the building's shifted form blends with its surroundings."
It is the practice's first major office block in the Square Mile and will increase the existing building's floorspace by 2,000sq m to nearly 6,500sq m.
The building is being developed by Aviva Life & Pensions UK and will be let either as a headquarters building or on a floor-by-floor basis.
This story first appeared on Building Design