Shortlists due out next January
Leeds Teaching Hospitals NHS Trust has started the search for architects and design teams to work on the development of two new hospitals in the city.
The trust was one of six to be awarded a share of £2.7bn of funding last year as part of the first wave of the government's health infrastructure plan (HIP).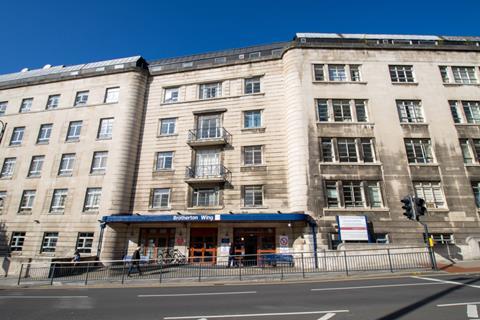 It will deliver a £600m scheme.
The work at the Leeds General Infirmary, better known as the LGI, will include a new adult hospital and a major site for the Leeds Children's Hospital.
As such it has the funding and planning approvals, having already received outline planning permission, in place to design and build both a hospital for adult healthcare and a purpose-built children's hospital.
The programme, known as Hospitals of the Future, will see more than 94,000m2 of healthcare facilities built.
OJEU notices have been issued for architects, mechanical, electrical and public health engineering designers along with civil and structural engineers.
The architectural deal, which is worth £9.5m, is expected to run for five years.
The MEP contract, which requires firms to be specialists in sustainability, net zero and digital design services, is divided into two lots and is worth a total £5.65m.
Lot one is looking for a designer and is worth £5m while the second lot, worth £650,000 is for a client-side advisor.
The civil and structural deal has also been divided into two lots.
Lot one, worth £3.5m, is for civil and structural design services, while lot two is a £450,000 advisor role.
Five firms will be shortlisted for each of the five roles, with the contenders set to be announced on 26 January.
Interested firms have until 16 December to register their interest.
The trust is looking to use Design for Manufacture and Assembly and modern methods of construction on the job and is also aspiring to be the first trust in the HIP programme to be accredited to the WELL Building Standard.
Last month it was revealed that Ryder had been chosen to lead the design of the new Whipps Cross Hospital in north east London – another one of the HIP hospitals projects.