Optimism speading to all UK region, survey says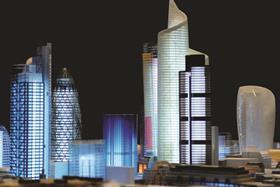 Architects' confidence about upcoming workloads is at a record high, the RIBA's latest Future Trends survey has said.
January's index stood at +36 beating the previous record of +35 which was set in October last year.
The survey was launched in the teeth of the recession in January 2009 and the RIBA's director of practice Adrian Dobson said increased optimism had now spread to all UK regions – not just London and the south-east.
Just 8% of UK practices said they expected work to decrease over the next quarter with more than half expecting workloads to increase.
Dobson said: ""Current growth is largely being driven by a widespread strengthening of the private housing sector across the UK and a pick-up in commercial projects in London, the South of England, the Midlands and East Anglia."
The private housing workload forecast remains the most buoyant increasing to +35 from +31 in December.
Practices also reported a 6% hike in the amount of actual work in progress year on year for the second successive quarter.
The number of architects reporting that they had been under-employed in the last four weeks increased by one point to 18%.