More than half surveyed report a drop in pay
A sharp rise in the number of architects struggling with their mental health has been recorded in a survey of the profession which also found more than half have suffered a loss of income.
The percentage of architects who say their mental health has been affected by lockdown and the coronavirus pandemic rose from 23% in April to 40% this month, according to a survey by the RIBA.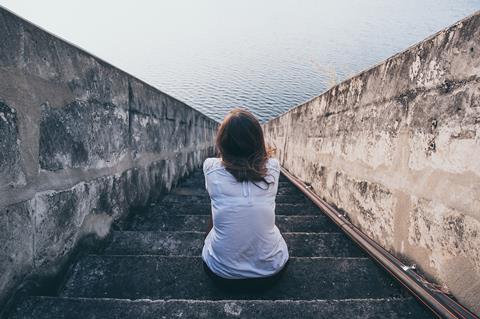 A fifth said they felt isolated, with three-quarters working entirely from home.
Many reported difficulties working from home. Nearly a quarter are caring for others and 13% said they had inadequate equipment. But more than a third said they were finding "new and better ways of working".
More than a quarter of architects who responded to the survey have had their hours cut, while 15% have been furloughed.
Some 56% of individuals reported shrinking personal and/or household income, while a similar proportion of practices have experienced cashflow reduction, a reduced workload and fewer business enquiries.
Meanwhile 60% reported site closures and 90% reported project delays, with clients, contractors, planning officers and building control officers singled out for blame. Almost half of decisions to cancel projects were attributed to clients.
RIBA chief executive Alan Vallance said the findings showed the continuing impact of the pandemic on the business of architecture and the wellbeing of architects.
"We are particularly concerned to see a significant decline in mental health, with most having to deal with reduced incomes and many also juggling caring responsibilities with home-working," he said.
As lockdown restrictions ease and construction sites re-open, with new ways of working, it was essential to prioritise people's health and wellbeing, he said, adding that practice leaders bore a responsibility to promote a healthy work-life balance.
The RIBA was lobbying the government to support the sector both financially and as a key client, he added.