Gloomy buyers' forecast completes downbeat few days for industry
Architects fretting about future workloads following last week's Brexit vote are seeing fears confirmed after a number of firms made job losses this week and a key survey said the wider construction industry had turned in its weakest performance for seven years.
Make said it was having to let go of 10 people in its London studio – around 7% of its total staff – which founder Ken Shuttleworth said was "due to the economic uncertainty surrounding the European referendum".
He added: "It is never an easy decision to have to make but was unavoidable in the wake of serious economic volatility. The industry is reeling from Brexit and we hope that stability will return to the markets as soon as possible."
Sheppard Robson also said it was having to make a handful of staff redundant - believed to be in single figures - because of the Brexit vote.
The moves follow a warning last week from the chief executive of Aukett Swanke – the country's only listed architect – that the wider economy would suffer as a result of the vote to leave.
Nicholas Thompson, Aukett Swanke's chief executive, said: "What is clear is that the already slowing UK economy will continue to level out and that may affect employment."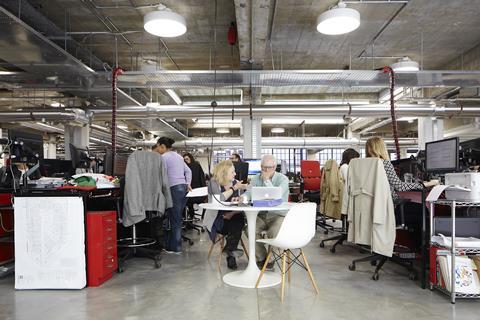 Thompson also said Europeans at the firm's London office were worried about their employment status once the UK quits the EU. Just over 40 people from the firm's 140 London staff are EU nationals and he added: "[Our staff] are worried because there has been no precedent in their lifetimes of such an event."
And David Savage, associate principal at HKS, said overseas staff at the firm's Soho office – which employs people from 24 different countries out of 70 staff – had taken the result badly.
"For many of them there was inevitably a feeling of hurt from the perception, perhaps, that the UK did not want them here." But he added: "Nothing could be further from the truth as every member of staff in the London office is there on merit."
Meanwhile, the Markit/CIPS construction purchasing managers' index fell to 46.0 in June, its lowest level since June 2009. It had been 51.2 in May. A figure above 50 indicates expansion - below that, contraction.
Tim Moore, senior economist at Markit, said most of the data was collected before last month's EU referendum.
But he warned that was a bad sign: "The extent and speed of the downturn in the face of political and economic uncertainty is a clear warning flag for the wider post-Brexit economic outlook."
And he added: "The worry is that the ensuing political turmoil will hit construction spending decisions for some time to come."
House building fell at its fastest rate since December 2012 while commercial building work also recorded a limp set of figures, posting one of its weakest readings since early 2010.