Oxford Brookes teams up with Hawkins\Brown on new part II
The UK's first dedicated post-graduate architecture course covering modern methods of construction (MMC) is being developed by Oxford Brookes.
The university is working with Hawkins\Brown and other architects to create a syllabus that will equip students with modular and offsite skills that practices will want in the future.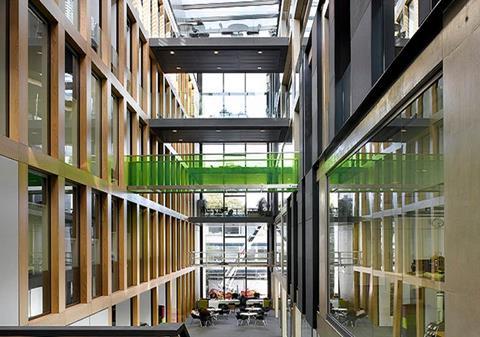 Shahab Resalati, director of the Architectural Engineering Research Group at Oxford Brookes, said it was responding to "the inevitable" in a bid to "future-proof" their students.
He said planning was still at an early stage but it will probably be a year of a part II diploma course, worth 180 credits and with a curriculum covering both MMC and design for manufacture and assembly.
"We need to make sure our architecture students are capable of meeting the requirements of these new technologies coming on board so they are basically future-proofed," he added.
Hawkins\Brown has pledged to send staff to teach on the course and the firm's delivery director Nigel Ostime, said he wanted other architects to get involved rather than "complaining [about MMC] from the sidelines".
He added: "Architects who criticise MMC are Luddites and missing the point totally."
The university said the course would be ready for next year's September intake.
Postscript
Nigel Ostime and Shahab Resalati are taking part in a discussion about the new course at the Offsite Construction Show in east London today.