Work could start on Tottenham Hale homes next summer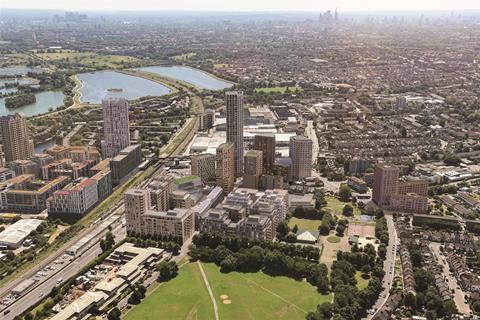 Alison Brooks, AHMM, Pollard Thomas Edwards and Ruff Architects have won planning for more than 1,000 homes in Tottenham Hale, north London.
The £500m project, for Argent Related, will take six years to build out but the first homes could be completed by the end of 2020.
The project will see six buildings go up on five plots just west and north of the area's train, Tube and bus stations. They will contain homes as well as offices, shops, restaurants, a cinema and a health centre.
Construction work is expected to start next year.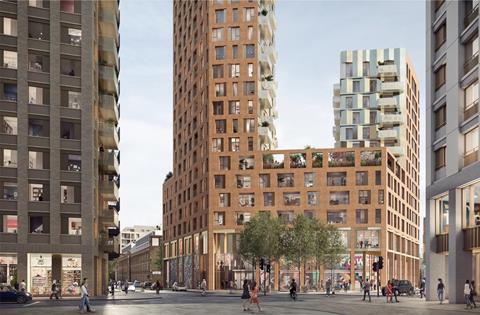 The scheme was approved by Haringey council which earlier this year made national headlines and attracted legal threats when it pulled out of a major regeneration deal with Lendlease in another part of the borough. That scheme was the target of campaigners who claimed it would amount to social cleansing and was a bad use of council assets. The issue caused the council leader to resign and ultimately brought down the administration.
The Tottenham Hale scheme approved last night is on the edge of the Lea Valley in an area that has already undergone major redevelopment.
Tom Goodall, director of Argent Related, which is a partnership between the King's Cross developer and the US firm behind Hudson Yards, said: "As well as building homes – including a significant amount the council will own and manage as much-needed social rented housing – our development will bring with it high-quality new public spaces, places for a local economy to grow, and hundreds of new jobs."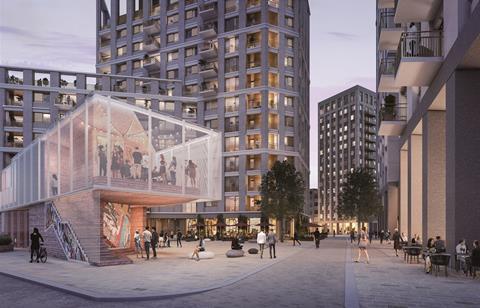 The elements of the scheme include:
:: Ferry Island and North Island by AHMM, with 619 homes, shops, a cinema and a two-storey pavilion to shield a new square from the road.
:: Ashley Road East by Alison Brooks Architects, with 183 homes, offices and shops, a new entrance for a local college and two public spaces.
:: Ashley Road West by Pollard Thomas Edwards, with 98 homes and spaces for small shops and cafes.
:: Welbourne, by Pollard Thomas Edwards, including a health centre and 131 "genuinely affordable" homes that will be transferred to the council, including 51 for social rent and the rest for private rent at a discount.
Landscaping design is by Adams & Sutherland and Grant Associates.