Arup-led team present £25,000 concept home made of re-used shipping containers as part of London Design Festival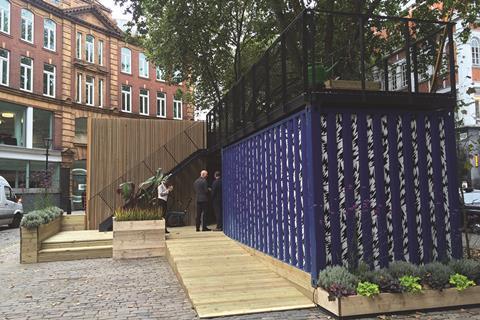 An Arup-led team has designed and built a £25,000 concept home made out of two re-used shipping containers, as part of the London Design Festival.
The A New Home for London project, delivered with architecture practice Carl Turner, was curated by London's The Building Centre.
The scheme was built to demonstrate how underused brownfield sites can be used in response to London's housing crisis.
The house is located outside The Building Centre, which is running a supporting exhibition for the project.